Industrial action to go ahead at Heathrow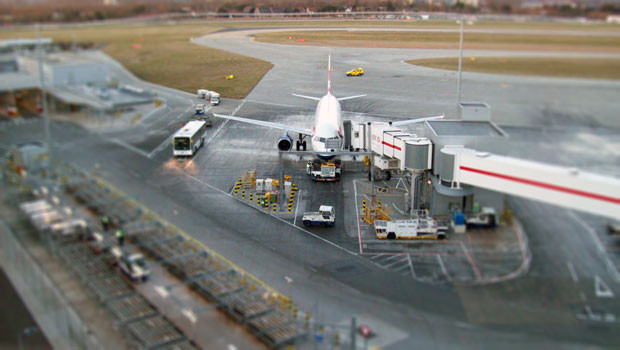 A planned 72-hour strike by ground handlers at Heathrow airport will go ahead on Friday, after the latest round of pay talks broke down.
Unite said on Thursday that a "miserable" pay offer from Menzies Aviation had been rejected, and around 400 union members at Heathrow terminals 2, 3 and 4 would walk out from 0400 GMT on Friday.
A second 72-hour strike is scheduled to start on Thursday 29 December, which will coincide with planned strike action by UK Border Force.
Sharon Graham, Unite general secretary, said: "This is a classic case of an employer that can fully afford to pay workers a fair pay increase but has chosen not to.
"Menzies needs to stop making excuses and make a pay offer than meets our members' expectations."
Menzies offered a 4% pay increase backdated to May followed by a 6.5% rise from 1 January. The workers are seeking a 13% increase for this year alone.
Miguel Gomez Sjunnesson, executive vice president for Europe at Menzies Aviation, said the contractor was "extremely disappointed" its latest offer had been rejected.
He continued: "Our offer of a 10.5% salary increase is extremely competitive and reflects feedback from our employees. Strike action will now fall on one of the busiest weekends of the year, as people travel to meet family and friends for Christmas.
"We are well prepared for industrial action and have been working closely with key partners to put in place robust contingency plans."
A Heathrow spokesperson said: "We encourage airport partners who would be affected to continue with their contingency planning, and we will support them to minimise the impact of passengers."
Unite said previous action had led to widespread disruption. However, neither British Airways - Heathrow's largest carrier with around half of all flights - nor Virgin Atlantic will be affected by the latest walkout.
It is, however, the latest in a wave of industrial action to hit the UK this December, with rail workers, postal workers and nurses also striking over pay and working conditions.