Heathrow ups passenger charges to recoup losses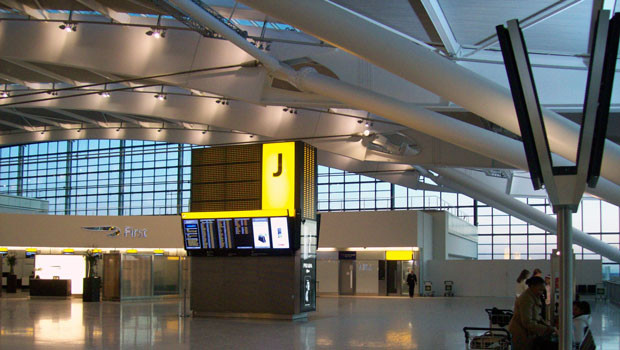 The aviation regulator has allowed Heathrow to increase passenger charges but has rejected the airport's request to almost double the fees to help it recover from the pandemic.
The Civil Aviation Authority has provisionally allowed Britain's biggest airport to increase charges from a maximum of £22 per passenger to between £24.50 and £34.40. Heathrow had wanted to charge as much as £43 per passenger to help recover some of the £2.9bn of losses since passenger traffic collapsed in March 2020.
In a consultation document the CAA said it would work with Heathrow and airlines to narrow the range of charges over the next few months. It proposed a five-year control period to let the airport smooth charges for consumers and give investors medium-term certainty.
An interim price control of £30 per passenger will run from January 2022 to fill the gap between price controls. The charges are usually passed straight on to consumers.
Richard Moriarty, the CAA's chief executive, said: "Our principal objective is to further the interests of consumers while recognising the challenges the industry has faced throughout the Covid-19 pandemic. These initial proposals seek to protect consumers against unfair charges, and will allow Heathrow to continue to appropriately invest in keeping the airport resilient, efficient and one that provides a good experience for passengers."
Airlines UK, the trade body for UK carriers, criticised the CAA for giving in to a "monopoly-abusing" airport. Heathrow is owned by infrastructure investors such as Ferrovial of Spain and the Qatar Investment Authority, which took billions of pounds in dividends out of the business in the years before the pandemic.
Tim Alderslade, Airlines UK's chief executive, said: "Monopolies will always try it on and that's why we need a strong regulator to clamp down on what is blatant gouging. How on earth can it be in the interests of consumers to ramp up charges by as much as 50%? It's Heathrow's shareholders and not our customers who should be asked to foot the bill. We will oppose this in the strongest terms."
There will be no extra adjustment to Heathrow's regulatory asset base to account for losses during the pandemic on top of £300m the CAA allowed earlier in 2021 after Heathrow asked for a £2.3bn adjustment.