British union calls on HMRC to investigate TGI Fridays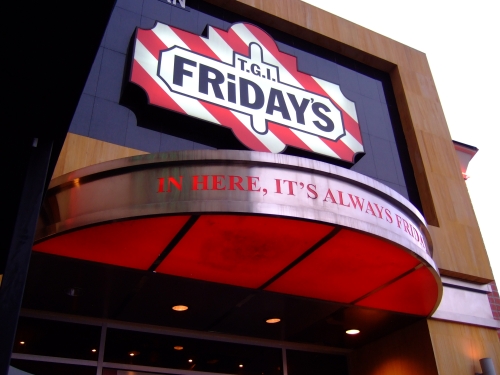 Unite is to complain to the UK tax authorities about restaurant chain TGI Fridays, the trade union said on Tuesday.
Unite said the complaint, which it intends to file to HM Revenue and Customs "in the coming days", alleged minimum wage abuses as well as apparent irregularities in the way the chain pools and distributes tips, known as the tronc.
The union is also organising a protest at one of TGI's flagship restaurants, in Covent Garden, London, on 14 February.
Staff at some TGI restaurants went on strike last May after the casual dining chain redistributed 40% of service charge payments to back-of-house staff in lieu of a pay rise. At the time, TGI Fridays UK - which is owned by private equity firm Electra - said it was "collectively working to find a resolution".
However, Dave Turnbull, Unite regional officer, said: "TGI Fridays has behaved appallingly to its loyal and hardworking waiting staff. Without warning it raided the tips of one group of low waged workers to pay off another, in a move driven by the company's failure to ensure that kitchen staff wages remained competitive, letting them drop to just one penny above the minimum wage.
"In the last 12 months, we have uncovered an array of abuses from regularly skimming a few hours off the clock to making staff pay for their own uniforms, and alleged serious irregularities with the running of their tronc.
"Some of our members, who are among the lowest paid workers in the UK, have lost £1,000 since the new tip policy was officially introduced last March.
"Unite is calling on HMRC to urgently investigate."
Turnbull also said that ministers must ensure that new legislation on tips banned what it called "bogus tronc schemes".
A TGI Fridays UK spokesperson said all staff were "treated and paid fairly".
They added: "We listen to our team members and as a result introduced the tronc committee, comprised of team members from across the business, in October. They collectively made a decision on the best and fairest way to distribute card tips and unanimously agreed that they should be shared amongst the team. As a company we cannot interfere with the decisions reached by the committee.
"Tips and wages are entirely separate and our tips policy has no impact on salary. All team members are paid at or above the National Minimum Wage hourly rate, with pay being regularly reviewed."