Alphawave plans $4.5bn London IPO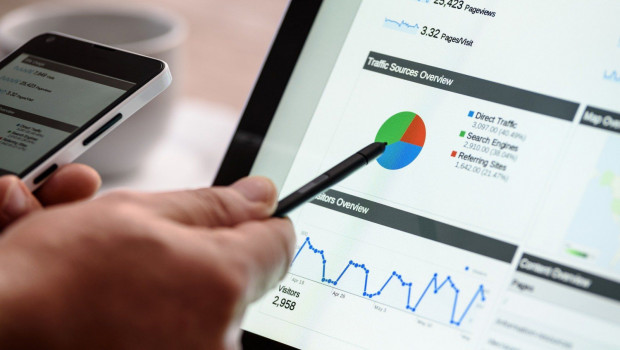 Alphawave IP said it expected to list its shares in London and had secured cornerstone investments valuing the company at up to $4.5bn (£3.2bn).
The high-end connectivity company said it was considering an initial public offering of shares for trading on the main market of the London Stock Exchange. The IPO would raise about $500m from selling new shares and would also include shares held by existing investors.
BlackRock and Janus Henderson have agreed to subscribe for a total of $510m shares at a price valuing the company at as much as $4.5bn. BlackRock, the world's biggest asset manager, has agreed to buy $390m of shares and Janus Henderson has committed to purchase £85m, equivalent to about $120m.
Alphawave said it would use the money raised to expand in new technologies and markets, including the UK, Europe and Asia, while continuing to serve customers in North America.
The company was founded in 2017 and uses digital processing to speed up connectivity as the growth of devices and digital integration puts pressure on existing connections. It predicted the market for its existing products would grow to $1.5bn in 2025 from $500m in 2020 and the market for future products would be more than $50bn by 2024.
Alphawave said sources of demand included data centres, networking and storage, with extra potential growth in 5G wireless infrastructure, artificial intelligence and autonomous vehicles.
Revenue in the year to the end of December was $32.8m - a compound annual growth rate of 161% since the year to the end of May 2018. Operating profit grew 207% on the same basis over that time to $17.5m.
John Holt, Alphawave's executive chairman, said: "We focus on developing IP to solve the most difficult connectivity challenges created by the enormous growth of data processing - in networks and infrastructure around the world.
"Our growth is driven by continuous technological advances in smart devices and networks, which means all sorts of everyday products - from automobiles to 5G data networks - will require enhanced connectivity to communicate with each other and operate efficiently."