UK retail sales unexpectedly fall in October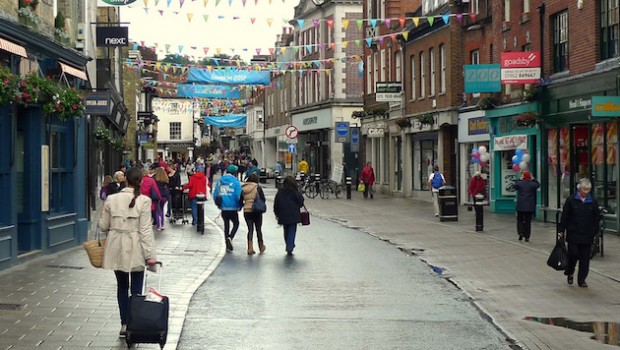 UK retail sales unexpectedly fell in October, according to figures released by the Office for National Statistics on Thursday.
Retail sales dipped 0.1% on the month following a flat reading in September, missing expectations for a 0.2% increase.
On the year, sales were up 3.1% in October, in line with the previous month but below expectations for a 3.7% jump.
In the three months to October, retail sales ticked up 0.2% compared to the previous three months, marking the lowest growth since April 2018, when spending was hit by bad weather.
An ONS spokesperson said: "Retail sales increased at a slower rate in the latest three months, with growth the weakest seen since April of last year. All main sectors saw falling sales apart from food shops.
"Department store sales rebounded in October, driven by promotional events and an earlier introduction of Christmas lines. However, their sales still remain significantly down over the longer term."
Thomas Pugh, UK economist at Capital Economics, said there was little evidence that sales were boosted by households stockpiling ahead of the previous Brexit deadline of 31st October.
"Food sales fell by a modest 0.2% m/m in October. And not even a wetter and colder October than normal could boost clothing sales, which fell by 1.0% m/m. In fact, the only bright spots were a 2.0% m/m increase in department store sales volumes, which may have been helped by an early start to Christmas discounting, and a 1.5% m/m increase in fuel sales. Excluding fuel, retail sales fell by an even sharper 0.3% m/m.
"Admittedly, consumers could just be holding off on purchases ahead of 'Black Friday' discounts in November, which are poorly captured in the ONS seasonal adjustment process. But at least some of last month's weakness may reflect the recent weakness in the labour market with fewer people in employment and wage growth slowing, consumers may feel less flush. Overall, it is increasingly clear that the risks to our forecast for GDP growth of 0.2% q/q in Q4 appear on the downside."