UK retail sales rise 13.9% in June as non-essential shops reopen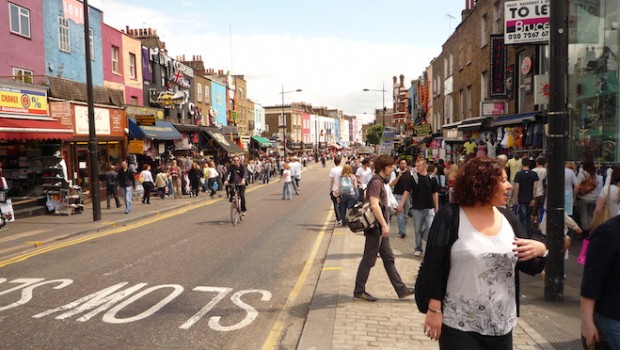 UK retail sales continued to recover in June as non-essential shops reopened amid the lifting of coronavirus restrictions.
Retail sales rose 13.9% on the month following a revised 12.3% increase in May, beating expectations of an 8% jump.
On the year, retail sales were down 1.6% in June, which was a big improvement on the 12.9% decline seen in May and better than expectations of a 6.4% fall.
Non-food sales were up 45.5% month-on-month, with sales of household goods rising 66.8% and clothing sales up 70.2%. Department store sales were 8.1% higher on the month.
Food sales dipped 0.1% and non-store sales - mainly online sales - rose 1.1%.
Jonathan Athow, ONS deputy national statistician for economic statistics, said: "Retail continued to recover from the sharp falls seen in April, with overall sales now almost back to pre-pandemic levels. But there are some dramatic differences in sales across the retail industry.
"Food sales continue above their pre-pandemic levels due to the closure of cafes, restaurants and pubs. Online sales have risen to record levels, and now count for £3 in every £10 spent. On the other hand, clothing sales remain depressed and across the high street sales in non-food stores are down by around one-third on pre-pandemic levels.
"The latest three months as a whole still saw the weakest quarterly growth on record."
Ruth Gregory, senior UK economist at Capital Economics, pointed out that retail sales rose back to pre-pandemic levels.
However, since the sector has benefitted disproportionately from online spending and a switch away from other types of spending, this overstates the extent of the recovery in the wider economy, she said.
"Sales were down by 22% at the trough in April but are now less than 1% below the pre-pandemic level. Admittedly, this is a little worse than in the US where sales in June were over 1% above their pre-virus levels. But this is all the more impressive given that in the UK non-essential retail stores had only been open for two of the four weeks of the survey in June (from 31st May to 4th July).
"Overall, with retail sales falling by 9.5% quarter-on-quarter across Q2, the risks to our forecast of a 32% q/q drop in overall consumption now appear to be tilted to the upside. But the recovery non-retail spending has been much more muted."