UK retail sales fall in November amid second lockdown - CBI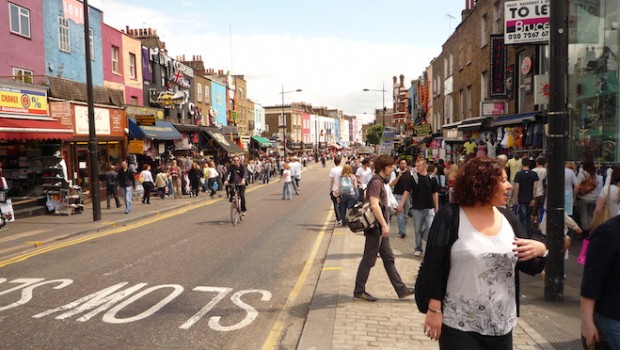 UK retail sales fell in November amid the second lockdown but sales are expected to stabilise once restrictions are eased, according to the latest survey from the Confederation of British Industry.
The CBI's monthly gauge of retail sales fell to -25 from -23 in October, marking the lowest reading since June but coming in above expectations for -35.
Looking ahead, the survey found that retailers expect sales volumes to be broadly stable in the year to December, with the current national lockdown in England due to end next Wednesday.
Meanwhile, online sales rose at the fastest pace since October 2018 as shoppers switched from in-store spending to online as non-essential stores were shut on 5 November.
CBI economist Ben Jones said: "This month's survey gives hope that the economic impact of the Autumn lockdowns should not be as severe as in the Spring. Both consumers and firms are adapting as best they can, borne out in this month's strong online sales.
"For many retail sectors, particularly those with less of an online presence, conditions remain extremely challenging. Retailers will be looking to salvage what they can from a very difficult year and many will be greatly relieved by the announcement that they can re-open over the crucial Christmas trading period.
"With encouraging progress on mass, rapid testing and vaccine solutions coming down the track, there is reason for growing consumer and business confidence going into 2021."
Samuel Tombs, chief UK economist at Pantheon Macroeconomics, said the CBI's survey almost certainly understates the impact that November's lockdown has had on retail sales.
"The CBI has not stated the reference period for November's survey in its press release, but it always is conducted over the last days of the previous month as well as over the first part of the relevant month; for instance, retailers responded to October's survey between September 28 and October 15. Accordingly, only around half the survey likely covered the period since November 5, when non-essential shops were forced to close.
"In addition, Google Mobility data indicate that the number of people visiting retail locations surged briefly in the days immediately before the second lockdown began. Admittedly, many non-essential shops have stayed open for 'click and collect' sales and will have improved their online offerings. Even so, data from Springboard show that retail footfall was down 58% year-over-year in the week to November 14, far worse than the 32% drop recorded in the week to October 31.
"Google Mobility data tally with Springboard's figures. Many people likely are postponing purchases of durable goods until December, when shops will reopen and people can test products once again. For now, then, we still expect retail sales volumes to fall by about 10% month-to-month in November, before jumping by 15% and setting a new record high in December. We'll revise our numbers once the BRC's Retail Sales Monitor has been published on December 8."