UK house prices record first annual fall since 2012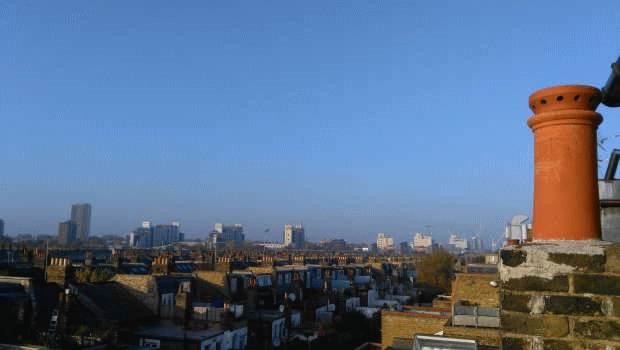 House prices in the UK have fallen annually for the first time since June 2012, according to fresh market research on Thursday.
According to Zoopla's House Price Index for September, prices dropped by 0.5% over the last year.
The decline varied across regions, with Scotland experiencing a 1.6% rise, contrasting the southeast and east of England's 1.5% fall.
Despite the dip, buyer demand had surged, with inquiries to estate agents rising 12% since the August bank holiday weekend.
Those levels now aligned with those recorded in 2019 but remained 33% below last year's figures.
The resurgence was partly attributed to seasonal behaviour and growing consumer confidence, especially with anticipated reductions in mortgage rates.
Notably, the south of England saw a particularly sharp increase in buyer interest, having lagged in inquiries for most of 2023.
However, high mortgage rates, which currently sat above 5%, had curtailed household buying power by 20% compared to early 2022.
The impact on affordability had not led to a shift in buyer preferences, with no significant changes in demand by property type or price bands.
Instead, Zoopla said many were adopting a wait-and-see approach, hoping for further price reductions or more favourable mortgage rates.
As a result, the number of agreed sales for the year was projected to be 20% less than last year, with mortgaged sales down by 28%.
Regarding house price projections, Zoopla anticipated a year-end figure 2% to 3% lower than the start of 2023, meaning house prices would still be 17% above pre-pandemic levels as of 2020.
The modest price reductions seen recently were unlikely to boost affordability or revitalise property sale volumes significantly, Zoopla noted, even if mortgage rates fell below the 5% mark.
On the mortgage front, improved inflation news and a halt in Bank Rate increases were brightening the future of borrowing costs.
A drop in the finance cost to banks for fixed-rate lending indicated the potential for mortgage rate reductions.
The current rate for a five-year fixed mortgage with a 75% loan-to-value stood at 5.1%, with Zoopla forecasting that those rates would decline gradually, settling below 5% in the coming weeks.
Zoopla said the current housing market favoured buyers, with a substantial 80% more homes available for purchase compared to September 2021.
That abundance had empowered buyers to negotiate more aggressively, leading to an average discount of 4.2%, or £12,125, off original asking prices.
It made for the most significant average discount since March 2019, with London and the southeast offering the most significant reductions, averaging 4.8% off asking prices.
In contrast, the rest of the UK averaged a 2.8% discount.
"The housing market continues to adjust to higher borrowing costs," said Zoopla executive director of research Richard Donnell.
"Mortgage rates have more than doubled since 2021 which, together with increased costs of living, represents a big adjustment for home buyers and the wider housing market.
"The impact on house prices has been small compared to how much buyer power has been hit."
Donnell said forbearance by lenders, strict mortgage regulations and the strong labour market had moderated the stress, adding that previous cycles of similar economic conditions saw much larger house price falls.
The most significant impact so far has been on the number of sales in the market, which were on track to reach one million in 2023 - a fifth lower than in 2022.
"This number is tracking above 2019 levels despite lower buyer demand," Donnell explained.
"It's evidence that there are still buyers who are serious about moving, though they're fewer in number.
"Some buyers are returning to the housing market this autumn having delayed their move while the Bank Rate moved higher."
Richard Donnell added that many others were waiting on the outlook for mortgage rates as they maintained their requirements in their next property.
"The quicker mortgage rates move towards 4.5% or lower for a five-year, 75% loan-to-value fixed rate, the sooner buyers will return to the housing market - this seems more likely to happen in 2024 than in 2023.
"Lower mortgage rates do not mean house prices will start to rise but - importantly - they support sales volumes and market liquidity.
"House prices need to fall more in the most unaffordable parts of the country to boost buyer power and open up the housing market to more people."
Reporting by Josh White for Sharecast.com.