UK growth forecasts trimmed as inflation mounts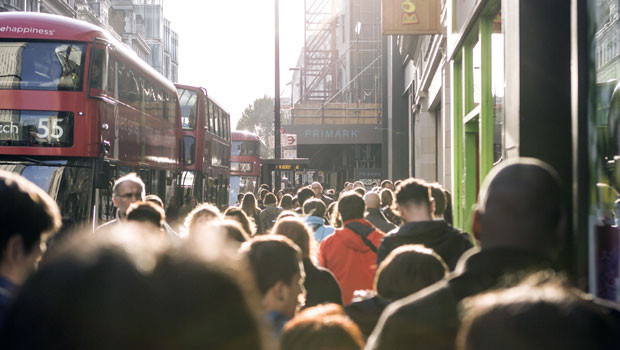 The UK's growth prospects have been further downgraded, according to research published on Wednesday, but the country remains set to narrowly avoid recession.
In its latest quarterly update, the EY Item Club said it expects UK GDP to grow by 3.7% in the current year and by 1% in 2023, down on its spring forecast for annual growth of 4.1% and 1.9% respectively.
The research group attributed its lower forecasts to the hit household incomes are taking from higher inflation, supply chain disruption and interest rate rises. It expects inflation, currently at a 40-year high of 9.1%, to peak at 11% in the autumn, averaging 8.7% over the course of the year. Previously it had forecast a peak of 8.5% and an average of 6.7%.
Interest rates, meanwhile, are expected to reach 2% by the end of the year. The Bank of England has so far increased the cost of borrowing five times since December 2021, to 1.25%.
Consumer spending is forecast to rise by 4.1% this year, while average earnings are expected to rise 5.5%, leaving workers on course to see the biggest decline in real pay since the late 1970s, the EY Item Club said. It expects earnings to fall short of inflation until 2024.
The economy is forecast to grow by 2.4% in 2024, however, as inflation falls back - slightly faster than an earlier forecast for 2.2% growth.
Hywel Ball, EY UK chair, said: "The outlook for the UK economy has become substantially gloomier than it was in the spring. But while there are significant risks, the forecast suggests there should be still be enough supports to help the economy eke out growth over the rest of the year and avoid recession."
Martin Beck, chief economic advisor to the EY Item Club, said: "There are some significant risks to growth which could prevent the economy from meeting the forecast, not least the prospect of further supply shocks whether in energy markets or ongoing impact of Covid-19 on supply chains.
"A monetary policy overreaction to inflation is inflation is a key risk too, and the UK economy's current relative weakness means the Monetary Policy Committee has been right to take a more cautious approach to raising rate than other central banks."
The EY Item Club bases its calculations on HM Treasury's economic model.