UK govt failures cause of HS2 cost overruns, delays - NAO
Ministers ignored risk of rail project to taxpayer cash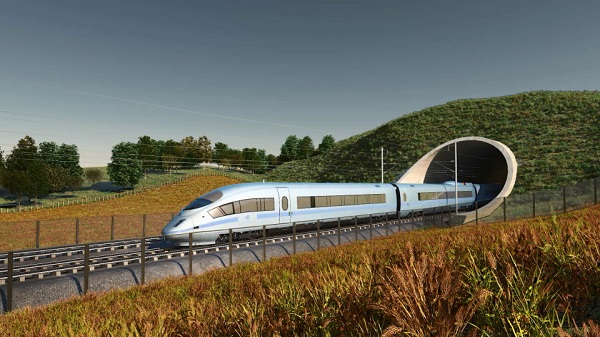 The government failed to understand the risks of the controversial HS2 high-speed rail project, leading to costs ballooning and years of delay, an independent watchdog said on Friday.
In a hard-hitting report, the National Audit Office (NAO) said future costs were "uncertain and could change". A recent leaked review of the beleaguered scheme suggested costs had breached the £100bn mark.
"(The) Department for Transport's (DfT) latest estimate of the cost of HS2 is between £65bn and £88 billion, between 17% and 58% over available funding," the NAO said.
Full services on the entire network are now forecast to start between 2036 and 2040, between three and seven years later than originally planned, it added.
The government has been stalling on a decision, with Transport Secretary Grant Shapps requesting more data about capacity.
Prime Minister Boris Johnson is under pressure from his closest advisers to ditch the project, which would link Birmingham, Manchester and Leeds, altogether. However, given votes in the north of England helped deliver his 80 seat majority at the General Election, he is wary of alienating the regions.
"By not fully and openly recognising the programme's risks from the outset, DfT and HS2 Ltd have not adequately managed risks to taxpayer money. They have tried to understand and contain costs but have been unable to bring them within the available funding, or enable passenger services to start by the planned opening date," the NAO said.
An independent review into HS2 commissioned by the government, authored by former HS2 chairman Douglas Oakervee, estimated costs could rise to £106bn, up from an £88bn forecast last year.
A leaked draft of the report showed Oakervee was in favour of the project. However, his deputy and co-author, Lord Tony Berkeley, said there was "overwhelming evidence" that the costs were "out of control" and benefits overstated.
Berkeley added that those in favour of the project had "unduly influenced" the official report and said both HS2 and the DfT failed to co-operate with the review properly to back up their claims about costs and benefits.