UK financial system can weather no-deal Brexit, despite 'material' risks - BoE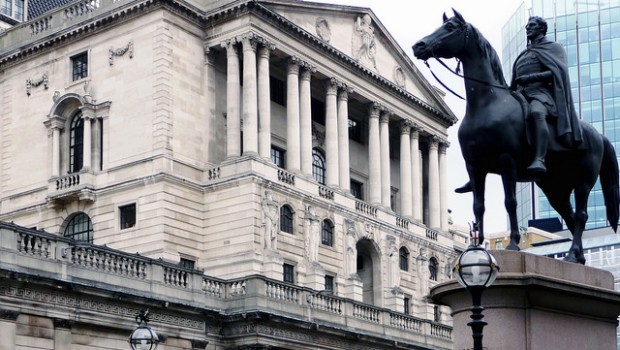 The Bank of England believes there are "material" economic risks involved in a no-deal Brexit – but that British banks are strong enough to withstand the shock.
The Financial Policy Committee, which on Wednesday published minutes from its most recent meeting, held on 2 October, said "entrenched Brexit uncertainties" continued to weigh on economic activity in the UK. The prices of British assets and inflows of foreign capital, notably in commercial property and leveraged lending, were the most badly affected, the FPC found.
It also warned of "material risks of economic disruption" in the case of a no-deal Brexit. The UK was due to leave the European Union on 31 October but Parliament and Brussels had so far been unable to agree a deal.
However, the FPC – which is charged with assessing the resilience of the UK's financial system – said that "extensive contingency planning" would help support banks if the country crashed out without a deal.
It noted: "The core UK financial system, including banks, broker dealers, and insurance companies, is resilient to and prepared for the wide range of risks it could face, including a worst-case disorderly Brexit."
Tier 1 capital levels were now around 17% of risk-weighted assets, more than three times higher than before the 2009 financial crisis, the Bank said, while subsequent reforms had made broker dealers "more resilient".
However, it did concede there could still be disruption to cross-border financial services in the event of a no-deal. It warned: "Financial stability is not the same as market stability. Significant further asset price volatility is to be expected in a disorderly Brexit."
The FPC also flagged up the US-China trade war as the biggest near-term threat to the global economy
It said: "Average bilateral tariffs between the US and China are around 20 percentage points higher than at the start of 2018. These tariffs, and the uncertainty associated with intensifying trade tensions, have contributed to slowing global growth and are likely to weigh on global growth in the coming quarters."
However, it added: "Even if a protectionist-driven global slowdown were to spill over to the UK at the same time as a worst-case disorderly Brexit, the FPC judges that the core UK banking system would be strong enough to absorb, rather than amplify, the resulting economic shocks."
The committee also looked at Libra, Facebook's planned cryptocurrency. It said Libra would need to "meet the highest standards of resilience and be subject to appropriate oversight" and terms of engagement must be adopted before it launches.
"UK authorities should use their powers accordingly," it concluded.