UK faces harshest downturn of major economies - OECD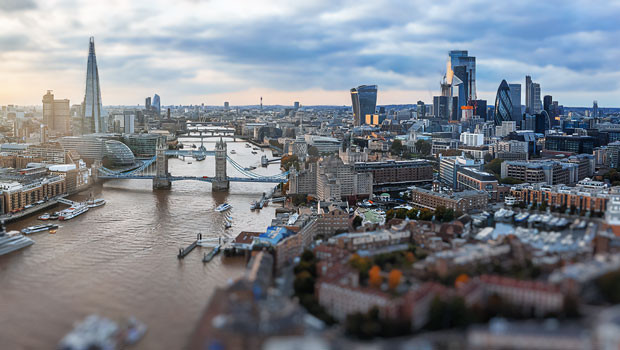 The UK is on track to be the worst-performing G20 country in the next two years apart from Russia, according to the latest economic forecasts from the OECD.
The Paris-based Organisation for Economic Co-operation and Development said economic growth was slowing in the UK. It forecast GDP would grow by 4.4% this year but would then contract by 0.4% in 2023 before growing by just 0.2% in 2024.
Only two other countries - Germany and Russia - are expected to see GDP contract in 2023, falling 0.3% and 5.6% respectively. German GDP is then forecast to rise by 1.5% in 2024, with Russia's economy contracting by 0.2%.
In particular, the OECD flagged the government's Energy Price Guarantee. The OECD said the "untargeted" policy would increase short term pressures on inflation, requiring monetary policy to tighten further and increasing debt service costs.
It continued: "Better targeting of measures to cushion the impact of high energy prices would lower the budgetary cost, better preserve incentives to save energy and reduce the pressure on demand at a time of high inflation."
In September, then prime minister Liz Truss announced household energy bills would be capped on average at £2,500 for the next two years. Under new chancellor Jeremy Hunt, the cap has been raised to £3,000 from next April but the policy shortened to just one year.
Globally, the OECD forecast that the economy will grow by 3.1% this year, by 2.2% in 2023 and by 2.7% in 2024.
It blamed Russia's invasion of Ukraine for the weaker global forecast, noting that it has caused a "massive and historic energy shock...[that] continues to spur inflationary pressures, sapping confidence and household purchasing power and increasing risks worldwide".
Mathias Cormann, secretary general of the OECD, said: "The global economy is facing serious headwinds.
"An end to the war and a just peace for Ukraine would be the most impactful way to improve the global economic outlook right now. Until this happens, it is important that governments deploy both short- and medium-term policy measures to confront the crisis, to cushion its impact in the short term while building the foundations for a stronger and sustainable recovery."