UK construction sector contracts in July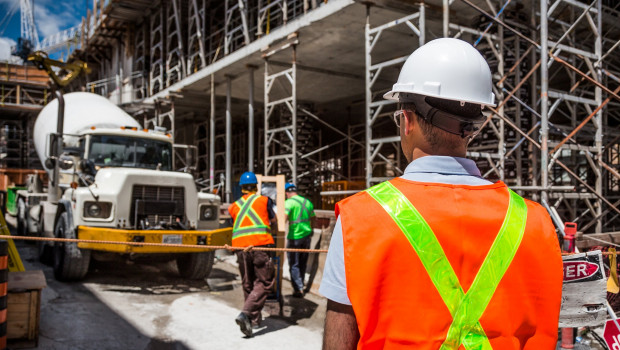 Activity in the UK construction sector contracted in July, falling at its sharpest pace in more than two years, according to a survey released on Thursday.
The S&P Global/CIPS construction purchasing managers' index declined to 48.9 from 52.6 in June, coming in below the 50 mark that separates contraction from expansion for the first time since January 2021. The rate of decline was the fastest since May 2020.
Civil engineering was the worst-performing segment, with business activity falling to the greatest extent since October 2020. Meanwhile, house building fell for the second month in a row, but the rate of contraction was only slight, with the index printing at 49.4, up from 49.3. Commercial work bucked the trend, however, with the index coming in at 52.3 in July versus 54.3 a month earlier, although this was the weakest growth for 18 months.
Survey respondents noted headwinds to client demand from rising inflation, fragile consumer confidence and higher interest rates.
Duncan Brock, group director at the Chartered Institute of Procurement & Supply, said: "After several months of difficult conditions for builders, these challenges have now resulted in a contraction in construction with the biggest fall in activity since May 2020.
"This disappointing result was felt across all the sectors, including housing which had demonstrated more resilience over the last couple of years, but fell for the second month in a row in July. However, it was civil engineering that fell the hardest and furthest. With fewer new orders in the offing, it may be some time before we see a rebound in this sector bearing in mind the time lag of infrastructure projects.
"Builders optimism remained at the lowest levels seen for two years. Job creation was healthy to complete work in hand but the danger remains that should the UK economy turn unfavourable, this will affect job hiring and the development of key skills. A feather-like fall in prices may ease some of the pain as access to raw materials also improved, but prices at historically high levels will continue to hamper activity in 2023."