Theresa May to meet Irish PM in hopes of Northern Irish accord breakthrough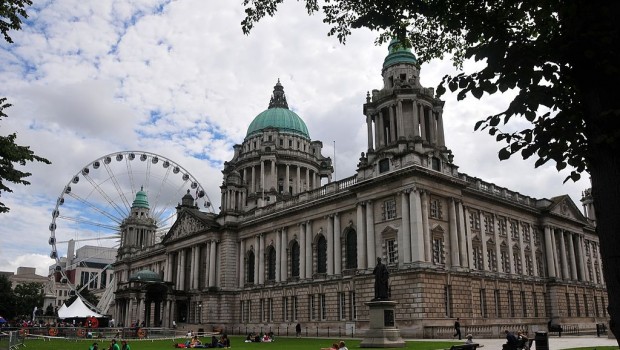 Irish Prime Minister Leo Varadkar and Theresa May are set to meet in Belfast on Monday to break the deadlock around crafting a power-sharing administration in Northern Ireland.
The Irish PM's office said he was meeting May "to assess the state of play in the negotiations to restore the Northern Ireland Executive and Assembly."
The assembly fell last year after an investigation into the costs of a renewable energy initiative spiraled out of control, leading Sinn Féin to drop out of the coalition with their rivals the DUP and they haven't been able to reach an agreement since.
After the coalition government collapsed and fresh elections failed to break the deadlock, the Irish and British governments have been trying to reach a deal to restore the assembly.
A spokesman for Theresa May's office said that there are "many pressing issues facing Northern Ireland" and a resolution would benefit the country's citizens.
Yet there were still many points of disagreement between Sinn Féin and the DUP, such as on the issue of same-sex marriage, which was still illegal in Northern Ireland, rights for Irish-language speakers, and funding for inquests into deaths that occurred during 'The Troubles'.
Brexit was another key factor looming in the background, given the divide between parties in Northern Ireland on what should happen to the North when the UK leaves the European Union.
The Irish government was worried that the UK's insistence on leaving the customs union and the single market could negatively impact trade in Northern Ireland, resulting in a hard border that they by all means wanted to avoid.
Hence Leo Varadkar's call for May to be clear about what the British government "wants Brexit to mean".
He told RTE, "Time is running out, it is 20 months since the referendum, and we still don't know what the British government wants Brexit to mean.
"The UK is due to leave the EU in March 2019. It's a little over a year away and I think we need clarity and urgency from London."
Eloise Todd, CEO of anti-Brexit group Best For Britain, said the Irish border was one of the key points of Brexit and could bring it all down if the government doesn't come clean about it.
"The sooner the government comes clean about what's really possible the better. The truth is either the UK government betrays Ireland and the fragile peace in Northern Ireland by cutting through the north/south divide or the government jettisons the DUP and cuts up the UK."