Regulator warns Network Rail, train operators over delays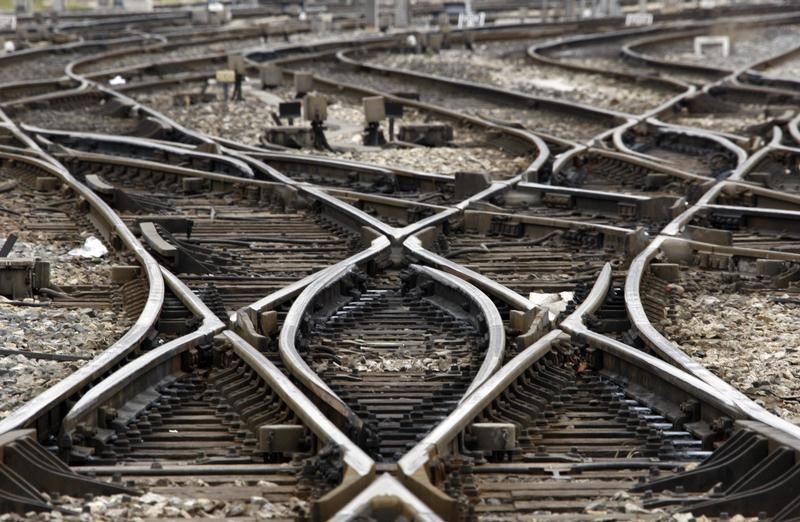 The Office of Rail and Road (ORR) published its update on Network Rail's impact on passenger train service performance on Tuesday, issuing a warning to the state-owned infrastructure operator for its poor service in the North West and Central region of England.
The regulator said that at a national level, Network Rail's contribution to passenger train delay minutes was 58%, down 1.1 percentage points compared with the previous year.
It did note, however, that there were variations across the country.
In the North West and Central region, where the train operating companies include Northern and TransPennine Express, Network Rail's performance in terms of its contribution to delays remained a concern, the ORR said.
Performance in that region deteriorated in 2018, with the regulator saying it failed to substantially recover during 2019.
As a result, it was investigating the details of Network Rail's recently-initiated recovery plan further, and monitoring its impact to test whether it was doing all it reasonably could to improve service for passengers.
At the same time, in the Wales and Western region where train operating companies include Great Western Railway and Transport for Wales, the ORR did note that Network Rail delivered its best performance of the last five years.
In Scotland, it said it was seeing a number of improvements, with a 24% reduction in passenger train delay minutes attributed to Network Rail.
However, despite that, it remained well below its punctuality targets for both ScotRail and the Caledonian Sleeper services.
The regulator said it expected Network Rail to build on its work to date, and continue to learn lessons and identify opportunities to deliver further improvements and ensure the provision of a reliable service for passengers in Scotland.
"The top priority for passengers is that their train arrives on time and that isn't happening consistently enough across the country," said John Larkinson, chief executive officer at the Office of Rail and Road.
"ORR is responsible for looking at how Network Rail contributes to train delays and while there are areas of very good performance such as in Wales and Western region, Network Rail's performance in North West and Central region is not good enough.
"That is why we are putting the company on a warning to make sure its improvement plans deliver for passengers."
The ORR also looked at the cause of the recent poor performance of TransPennine Express (TPE), owned by FTSE 250 passenger transport operator FirstGroup, and found it had been largely the result of train operations.
While the regulator's role in holding train operators to account was described as "limited", it said it had written to TPE requiring further information on how it was meeting its obligations to communicate information on service disruption.