Pound dips as Theresa May promises to provide timeline for stepping down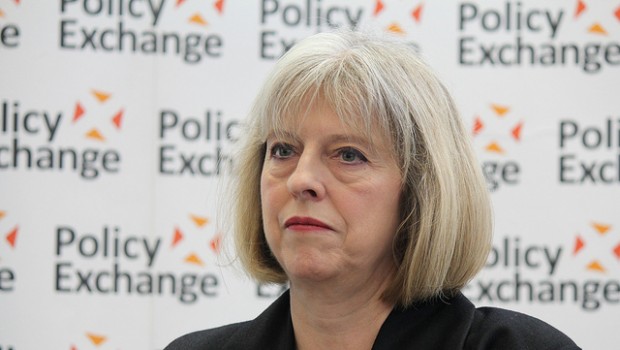 Sterling is coming under renewed selling pressure after the Prime Minister took a major step on Thursday towards standing down.
Earlier, May promised to provide a timetable for electing a new Tory leader after another vote on her Brexit proposal, which is now expected in the first week of June.
Some market participants are concerned by the heightened uncertainty that the arrival of a more hardline Brexiter in Downing Street might stoke if he or she attempts to push for a so-called 'no deal' Brexit.
Theresa May's decision, following discussions with 1922 Committee chair Graham Brady, comes ahead of the elections to the European Parliament scheduled for 26 May and on the heels of a poor showing for both the Conservatives and Labour in the last local elections, which some politicians portrayed as a pseudo referendum on Brexit.
Nevertheless, such a move by May might also force Labour leader, Jeremy Corbyn, to come down off the fence.
But first, May has vowed to attempt to push her own withdrawal proposal through Parliament one last time.
In reaction to the latest news, Chris Beauchamp at IG said: "For markets this is ramping up the likeliness of a hard Brexit, as pushes for a more hardline Brexiteer to take over is raising fears that we could see the UK leave the EU without a deal in October.
"Today's decision will drive a wedge between those who seek a hardline Brexit and everyone else, for moderates will know that a new conservative leader could lead the country out of the EU irrespective of whether a deal is in place."
For his part, Michael Hewson at CMC Markets UK said: "Whichever side of the political divide you sit it is becoming increasingly clear that we appear to be in the dying embers of Theresa May's premiership and the pounds slide appears to be reflecting that as the fight begins to step into her shoes, from a proverbial alphabet soup of contenders, with Boris Johnson likely to be an early front runner."
As of 1635 BST, the pound was 0.17% lower against the single currency at 1.1446 - its lowest level since late February - and by 0.42% versus the US dollar to 1.27930.