Opec cuts demand forecast as global tensions hit home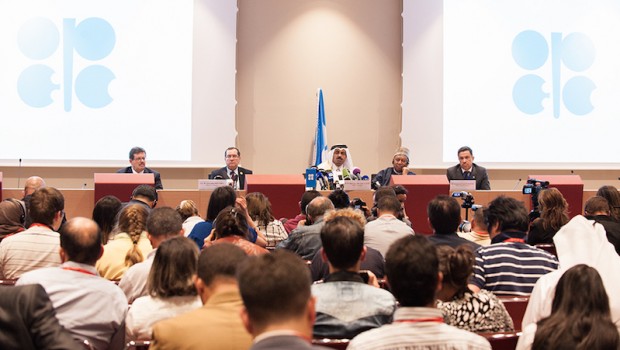 The Organization of Petroleum Exporting Countries warned on Thursday that the increasingly bitter trade war between America and China is undermining the global economy, as it revised down its estimates for oil demand in 2019.
In its monthly report, the Vienna-based oil cartel said: "Throughout the first half of this year, ongoing global trade tensions have escalated, threatening to spill over, and geopolitical risks remained in many key regions.
"This has resulted in a slowdown in global economic activities and weaker growth in global demand, both compared to a year earlier. Meanwhile, non-OPEC supply continues to increase at a high pace."
It concluded: "The observed slowdown in the global economy in the first half will be challenged in the second half, mainly by mounting trade disputes, with the impact on oil demand growth remaining uncertain."
Opec left its global economic growth forecast for 2019 unchanged at 3.2%. But it cautioned: "The most recent escalation in trade disputes among numerous other challenges to world economic development may lead to lower growth in the near term."
It also downgraded its estimate for global oil demand in 2019, by 0.07 million barrels per day to 1.14m bpd. "The downward revision was mainly to account for sluggish oil demand data in the OECD region during the first quarter of 2019," Opec said.
The oil price had softened recently over concerns about demand, and last week fell below $60 in London for the first time since January. However, explosions on two oil tankers in the Gulf of Oman have since sent prices soaring, with Brent crude futures trading 4% higher at $62.35 by 1400 BST.
Opec and its allies, including Russia, are due to meet in Vienna in the coming weeks to set production levels for the second half of the year. Various members, including de facto leader Saudi Arabia and the United Arab Emirates, have already highlighted a need to curb supply.
The booming US shale industry has flooded the global oil market and pushed down prices. The cartel has forecast non-Opec production to increase by 2.14m bpd this year.
Members have yet to agree a date to meet, however.