US small business optimism improves in October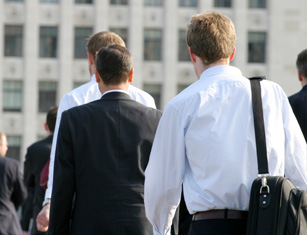 Confidence in the US economy rose amongst small business owners in October as recession fears eased, according to the National Federation of Independent Business.
Critically, perhaps, some economists said the business lobby's survey also pointed to less downward pressure on companies' capital expenditure plans.
The NFIB's small business optimism index rose by 0.6 points to 102.4 for last month with businesses continuing to create jobs, raise wages and grow their firms.
The index peaked at 105.0 back in May, just before tariffs on capital and intermediate goods from China were raised from 10.0% to 25.0%.
The NFIB survey, which is based on responses from 1,618 small-business owners from across the country, revealed the US labour market remained tight - with 25% of companies saying that securing qualified workers was their key issue.
The pace of job creation was steady in October, with companies on average adding 0.12 workers each; however, this still represented a marked decline from February, when small businesses on average added 0.52 workers each.
Roughly 59% of business owners reported capital outlays in October, while 29% of firms reported plans for capital outlays, for a two percentage point rise versus September to reach a five-month high.
"The index is down three points on a [year-on-year] basis, signalling downward pressure on business capex into next spring [...] but base effects become favorable at the turn of the year, so the capex rollover ought not to last beyond mid-2020," said Ian Shepherdson, chief economist at Pantheon Macroeconomics.
"A modest uptick in the headline was always a decent bet after the gains in the ISM surveys, though the NFIB index remains soft," Shepherdson added.
"Marginal increases in most of the sentiment and activity numbers lifted the October headline, with the notable exception of a five-point drop in the earnings expectation measure, to a seven-month low of -8."
Shepherdson said this drop "came out of the blue" and Pantheon suspected that it reflected fears that retailers would not be able to pass the 15.0% tariffs on an array of imported Chinese consumer goods imposed on 1 September on to consumers.