Investors braced for bumpy summer - Merrill survey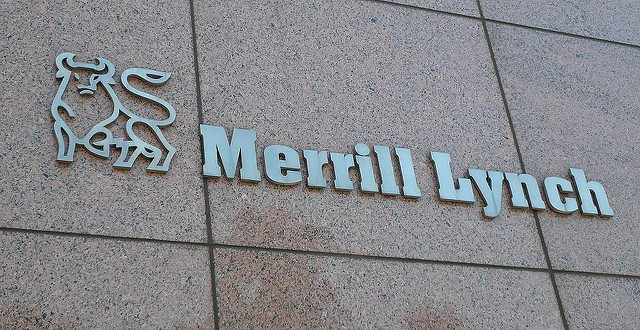 Investors are gearing up for a difficult run on global markets, according to a closely-watched fund manager survey published on Tuesday, with a record number taking out protection against potential losses.
According to the BofA Merrill Lynch Fund Manager Survey for May, only a net 5% of fund managers surveyed were expecting global growth to weaken over the next year. Global profit expectations rose to a nine-month high, meanwhile, up 15 percentage points on the previous month.
But a total of 34% of respondents, , the highest level in the survey's history, said they had taken out protection, known as portfolio hedges, against a possible sharp fall in equity markets over the next three months.
The biggest risk factor is seen as a trade war, with 37% saying it was their main concern for the eleventh time in the past year. Other core risks included a slowdown in China, highlighted by 16% of respondents, and US politics, named by 12%.
Allocations to global equities also dropped, down by six percentage points to 11% overweight. Emerging markets are still the most preferred region, while the UK is the least, with a net 28% of fund managers underweight.
Michael Harnett, chief investment strategist at BofA Merrill Lynch, said: "Fund Manager Survey investors are well-hedged but not positioned for a breakdown in trade talks. Investors see little reason to buy in May, unless the 3Cs – credit, the consumer and China – quickly surprise in the upside."
Stocks have fallen heavily this week after the trade war between America and China heated up; both sides increased tariffs after talks between the two countries failed to secure a breakthrough, sending Wall Street and markets in Asia tumbling.
Also weighing on markets in recent months have been fears of a slowdown in China and debt levels.
The credit cycle was cited as another primary concern by fund managers in the survey, with a net 41% saying they think corporate balance sheets are overleveraged. The percentage of managers polled who want corporates to delever rose three percentage points to 46%, against 12% who want cash returned to shareholders and 34% who favour increased capex.
BofA Merrill Lynch surveyed 250 fund managers with total assets under management of $687bn between 3 and 9 May.