Heavy discounting pushes retail sales to 10-month high despite lockdown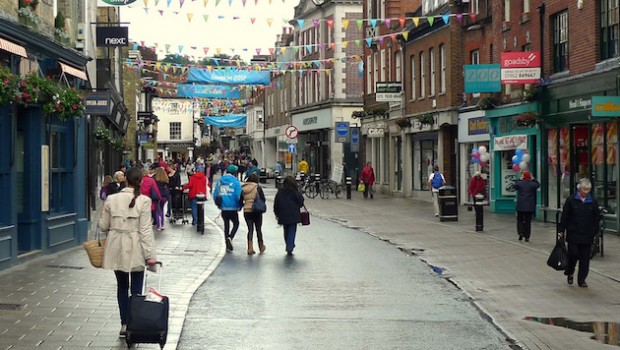 Early Black Friday deals helped bolster retail sales in November, research showed on Friday, despite a second national lockdown closing non-essential stores.
According to the latest BDO High Street Sales Tracker, total like-for-like sales - which combine in-store and online sales - rose 3.3% in November, compared to a 1.8% decline in the same month a year previously.
It was the strongest month of sales since January 2020 and the best November total since 2017, BDO said.
"The bringing forward of Black Friday promotions into earlier weeks may have contributed to the best total like-for-like result since January, and the third positive result this year," the firm added.
Sales started to rise from the first week of the month, despite England being placed into lockdown on 5 November. A peak of 8.52% was reached in week two, but in the final week - which included Black Friday - sales eased 3.81%, compared to a 22.62% hike a year previously.
Lifestyle and homeware continued to see strong demand, but fashion struggled, with sales down 5.7%. November marked the ninth consecutive month of negative like-for-like sales for the fashion sector, BDO said.
Looking ahead, Sophie Michael, head of retail and wholesale at BDO, said: "Retailers will need to make the most of every opportunity as lockdown lifts and the Christmas trading season reaches its zenith in December. While November results were promising, the figures have been heavily impacted by widespread discounting and lockdown's knock-on effect on in-store sales and strong online demand.
"As we head into 2021, more store closures are sadly imminent and brands that survive will be those that capitalise on digital channel investment and adopt their store portfolio quickly to changing consumer behaviour."