Autumn Statement: Reactions to Hammond measures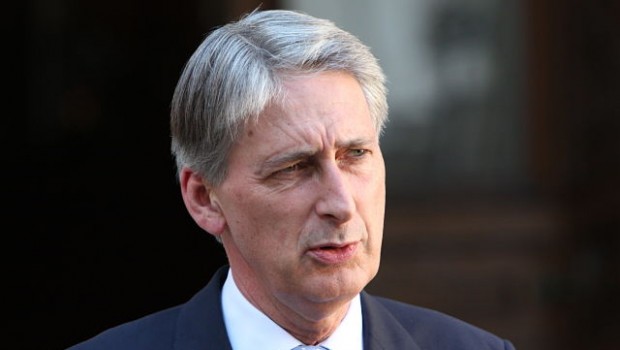 Reactions to productivity, pensions and estate agent tenancy fees measures outlined by UK Chancellor Philip Hammond in Wednesday's Autumn Statement:
PRODUCTIVITY
- National Productivity Investment Fund of £23bn to be spent on innovation and infrastructure over the next five years with the aim of raising Britain's productivity.
Chief economist at Deloitte Ian Stewart said: "This statement makes clear that the big theme of economic policy under Mr Hammond will be improving productivity. He wants to send a powerful signal that the UK is open for business and that the government has a plan to grow the economy through this Parliament. This is no Keynesian-style spending splurge. Mr Hammond wants to strengthen productivity through targeted investment, not with big increases in government spending."
British Retail Consortium (BRC) chief executive Helen Dickinson said this move will benefit retailers: "Today's modest but targeted measures by the Chancellor to boost productivity are to be applauded. Retailers and other businesses on the high street will benefit from further investment to improve local transport networks."
British Chambers of Commerce (BCC) Director General Adam Marshall defended the Chancellor's level of spending saying: "While business communities would have liked Philip Hammond to go even further to support growth, they will recognise that his hands are somewhat tied by lower tax receipts and sharply higher borrowing forecasts."
Chief executive of invstr Kerim Derhalli said Hammond's investment in innovation has had a positive effect on the fintech industry in times of uncertainty. "The key for foreign investors looking to invest in the booming UK fintech scene is consistency. By essentially maintaining the status quo in today's statement, Mr Hammond has gone a way to restoring calmer waters following the tidal wave of concern following Brexit and Donald Trump's election," said Derhalli.
BrickVest Senior Investment Director Agate Freimane supported the increase in investment in infrastructure: "We welcome Mr. Hammond's infrastructure drive to build and improve the UK's roads, railways and broadband. Investors and businesses alike will benefit from the funding, which will trickle down to surrounding sectors such as property."
EEF chief executive Terry Scuoler followed in suit saying: "From now on this should be the direction of travel for future statements and policy decisions, with government using the right levers to address productivity, regional growth and housing. A commitment to keep pushing on these priorities, whilst addressing past under-investment in infrastructure, will send out the right message to businesses here, and overseas, that Britain really is open for business post Brexit."
Confederation of British Industry Director-General Carolyn Fairbairn welcomed the investment but said: "These measures must now be translated into action. That means tarmac, tracks and telecoms being laid, and clear, deliverable timetables for major projects – only then will they act as a catalyst for investment, jobs and growth."
Hargreaves Lansdown senior economist Ben Brettell was also sceptical: "This focus on productivity was welcome, and long overdue, though it should be noted that promising to tackle the problem is much easier than finding a solution."
Director of UK Steel Gareth Stace however felt left out of discussions. "The crisis UK steel producers have faced in the last year highlighted the impact uncompetitive energy prices were having and we were looking to the Autumn Statement for a decisive response, instead, the Chancellor was silent on anything that could bring any material relief in the near term."
ABOLITION OF ESTATE AGENT TENANCY FEES
- Hammond also announced that tenant fees will be banned as soon as possible.
Chief executive of Property Frontiers Ray Withers questioned how the cost of this ban will be absorbed.
"It is not difficult to imagine a farcical parlour game in which the Treasury passes the cost from tenants to agents, who pass it to landlords, who in turn pass it back to tenants. The only part of the chain at no risk of incurring the cost is the Treasury itself, and indeed a subsidy for agents to charge extortionate fees is ridiculous," he said.
PENSIONS CHANGES
- With regards to pensions the Chancellor said that he will reduce the Money Purchase Annual Allowance to £4000 to prevent double tax relief.
Ernst and Young's Life & Pensions division director Jason Whyte said: "If no news is good news, then Philip Hammond's first Autumn Statement was a good one for the pensions industry. The Chancellor reserved his barbs for the opposition, and delivered the UK's pension providers a respite from the constant change of the last few years."