Hammond raises prospect of public spending increases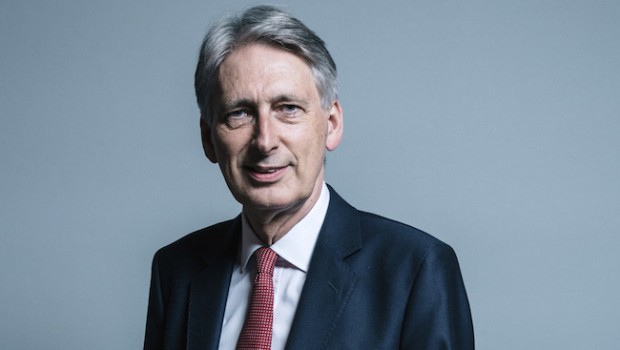 Philip Hammond held out the prospect of increases to public spending as he set out improved short-term figures for UK economic growth and the public finances, including lower than expected government borrowing in 2017-18.
In his Spring Statement the chancellor said he would use his autumn budget to set out spending totals for 2020 and beyond with a spending review in 2019. If the public finances continue to improve there will be room to increase public spending, Hammond said.
The chancellor has resisted calls for short-term spending on the NHS and other services but his statement appeared to acknowledge the concerns of Conservative MPs who have called for austerity to be eased.
He said the Office for Budget Responsibility had revised its predictions to reflect improved prospects for the public finances. The OBR said government borrowing would be £45.2bn in 2017-18 – down from a forecast of £49.9bn in November.
Debt as a share of GDP will start to fall in 2018-19 from 85.6% to 77.9% in 2021-22, the OBR said. The OBR revised up its prediction for GDP growth in 2018 to 1.5% from 1.4% but predicted growth remaining below 1.5% until 2022.
Hammond said that in 2018-19 the UK would start to run "a small current surplus", borrowing only for capital investment. He said the OBR's figures marked "a turning point in this nation's recovery following the financial crisis a decade ago. There is light at the end of the tunnel".
On public spending Hammond said: "If in the autumn the public finances continue to reflect that today's [OBR} report hints at then, in accordance with our balanced approach and using the flexibility provided by the fiscal rules, I would have capacity to enable further increases in public spending and investment in the years ahead."
But analysts said the OBR's figures revised figures made little difference to the prospects for the economy. Though there is a small upgrade for GDP growth in 2018 the OBR was less optimistic about the economy after Brexit, reducing its forecast by a tenth of a percentage point to 1.4% and 1.5% for 2021 and 2022 respectively.
Howard Archer, chief economic adviser to the EY Item Club, said: "If the OBR is correct, we're set to see the first consecutive five-year period since the Second World War where annual growth fails to exceed 1.5%."
Paul Johnson, director of the Institute for Fiscal Studies, said there was little cause for celebration in the OBR's projections. Johnson tweeted: "To be clear – against a long term trend of at least 2% a year growth, after poor growth since 2008, and compared with growth across rest of OECD, these are not encouraging forecasts."
Hammond has faced pressure to increase spending on pressurised public services with NHS waiting times stretched and local councils straining to provide social care and other services. Several of his fellow Conservative MPs have called for more spending amid signs of public weariness with austerity and following the loss of the government's majority at the 2017 election.