FRC head to chair HS2 - report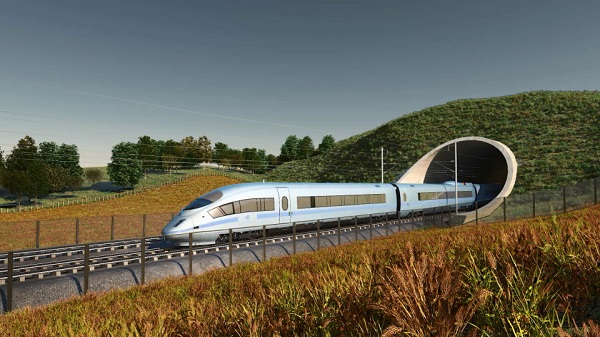 The chief executive of the Financial Reporting Council is being lined up as the next chair of the High Speed 2 rail link, it was reported on Thursday.
Jon Thompson, who is already deputy chair of the state-funded project, was first tipped as a potential contender in May 2022, when the government overhauled the job criteria and he was made deputy chair.
The position has remained empty since then, but according to Sky News, Thompson has agreed to take up the role permanently in the summer, after serving his notice at the FRC. Thompson, who was first appointed to the HS2 board as a non-executive director in 2021, has chaired HS2 while a permanent incumbent was sought.
Neither the FRC nor the government have commented on the report.
His departure could, however, set back already long-delayed plans to establish a dedicated audit regulator with tougher powers to crack down on misconduct or negligence. The government first announced four years ago it would establish the Audit, Reporting and Governance Authority, in response to a spate of scandals, including the collapse of outsourcer Carillion and department store chain BHS.
However, the legislation required to establish the regulator has yet to published. Sky News said it was due later this year.
Thompson, who previously headed up HM Revenue & Customs, has led the FRC since 2019. Before joining HMRC, he was permanent secretary of the Ministry of Defence. He joined the civil service in 2004.
The government's flagship HS2 project has been mired with issues, including questions over whether it is needed, the environmental impact of the project and the soaring cost. The leg to Leeds has already been scrapped, and reports last month suggested it may now stop short of central London, to further cut mounting costs.