Extinction Rebellion protesters could sue Met over unlawful arrests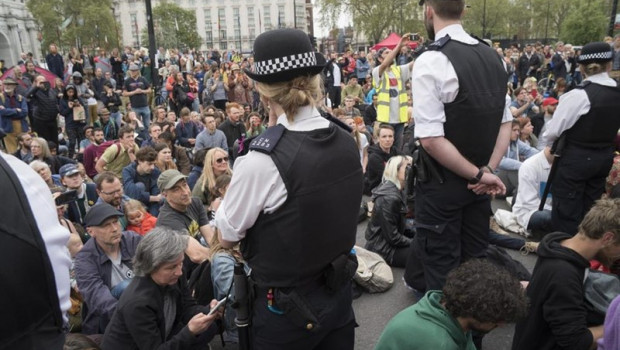 Hundreds of Extinction Rebellion could decide to sue the Metropolitan police for unlawful arrests after the High Court shot down an order banning the group's protests in London last month.
In a ruling issued on Wednesday, magistrates said the section 14 order that was imposed during what the group called the "autumn uprising" was unlawful.
Lord Justice Dingemans said: "Separate gatherings, separated both in time and by many miles, even if co-ordinated under the umbrella of one body, are not a public assembly within the meaning of [...] the Act.
"The XR Autumn Uprising intended to be held from October 14 to 19 was not therefore a public assembly [...] therefore the decision to impose the condition was unlawful because there was no power to impose it under [...] the Act."
The case was brought by supporters of XR after the ban was implemented on 14 October and lasted until 1800 GMT on Friday 18 October. Over 400 Extinction Rebellion activists were arrested.
In a statement, the Metropolitan police's assistant commissioner Nick Ephgrave said the ban followed "unacceptable and prolonged disruption to Londoners".
Protesters took to the streets in October in an attempt to shed light on the climate crisis the Earth is facing and trying to force politicians and big multinational companies into acting against climate change and pollution.