England and Wales house prices rise modestly in January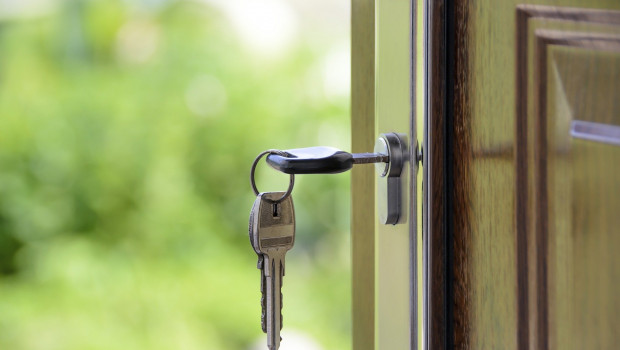 House prices in England and Wales rose modestly in January, despite the drag from prices in Greater London, the results of a closely followed survey revealed.
The e.surv AcaData House Price Index was up by 0.1% month-on-month or £270 and ahead by £21,300 or 6.0% year-on-year.
Excluding London and the South East, the annual rate of increase for last month was 7.9%.
E.surv director, Richard Sexton, highlighted the fact that while mortgage borrowers were facing "significant" increases in borrowing costs, cash was an important factor in some key housing markets, so that the overall picture was slightly different than if one focused solely on the former.
Sexton also noted how between March 2020 and December 2022, property prices had risen by £65,500, or 21.0%, against a gain in harmonised consumer prices, which includes housing, of 15.4%.
The current average price of a house of £378,277 marked a new record for England and Wales as a whole.
E.surv also noted that the Rightmove index was currently showing a 0.9% or £3,300 rise in prices for January - the biggest increase for this time of year since 2020 - "as New Year sellers test the market".
Nottingham led the price-rise table with a gain of 23.7% on an annual basis while London was at the bottom of the pile with growth of only 0.6%.
Over the last three months, the annual rate of change in average house prices was highest in the East and West Midlands at 11.0% and 10.3%, respectively.
Those rates of growth were down from 13.1% in December.
In the South East, house price growth slowed from 8.5% to 7.2% and in Greater London from 0.9% to 0.6%.
Commenting on the outlook, Acadata senior analysts, John Tindale and Peter Williams, said: "We are now just over 5 weeks away from the March 15th Budget, and all the signs are that it will contain some housing market initiatives as the government seeks to claw back public support.
"The Budget might therefore add further momentum to a somewhat more positive outlook, which in turn could mean that a longer and more damaging housing market downturn could be avoided. Interest rates, wages and unemployment will be the big drivers. Mortgage pricing has settled down, and market competition has intensified."