Dublin pours cold water on speculation of imminent breakthrough on backstop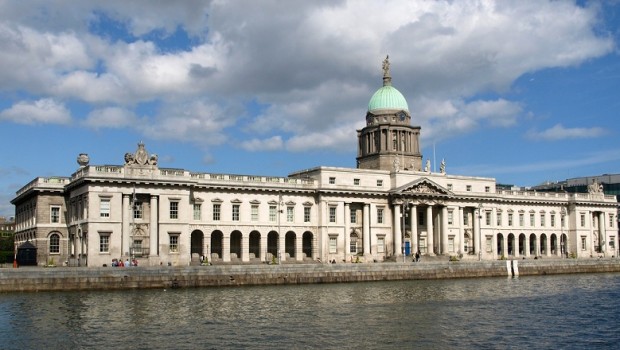 Sterling gave back some of the previous session's gains after Dublin poured cold water on recent speculation that an agreement on a Brexit deal between the European Union and Westminster might be withing grasp.
In remarks to BBC Radio on Friday, Irish foreign minister, Simon Coveney, said that the "mood music" in talks had improved and that "we all know that a no-deal will be a lose, lose, lose for everybody, but particularly for Ireland and Britain.
"But I think we need to be honest with people and say that we're not close to that deal right now. But there is an intent I think by all sides to try and find a landing zone that everybody can live with here."
Going into the weekend, sterling was off by 0.19% to 1.1320 against the single currency and down from an intra-day high of 1.1381 while against the US dollar it was falling by 0.45% to 1.24668.
On Thursday, Sky News had reported that according to European Commission President, Jean Claude Juncker, a deal could still be reached by 31 October.
In a research note sent to clients, MUFG Bank analyst Derek Halpenny reminded clients that Juncker's statement that "if the objectives are met, all of them, then we don't need the backstop" were in fact not new.
Halpenny conceded that "there might be something to those comments" and that the EU had sifted its position, but equally so, he said, they might just be part of an attempt by Brussels to deflect any criticism that it had not been flexible enough.
So too, the so-called "Non-Papers" presented by London to the EU, setting out plans for an Irish-wide agricultural area and for customs checks away from the border between the Republic of Ireland and Northern Ireland, were nothing new, Halpenny explained.
Coveney was apparently in a similar frame of mind, telling the BBC that the government had yet to come up with serious proposals.
Nonetheless, Halpenny did see scope for further gains in Sterling in the short-term.