Dominic Chappell ordered to pay £9.5m into BHS pension scheme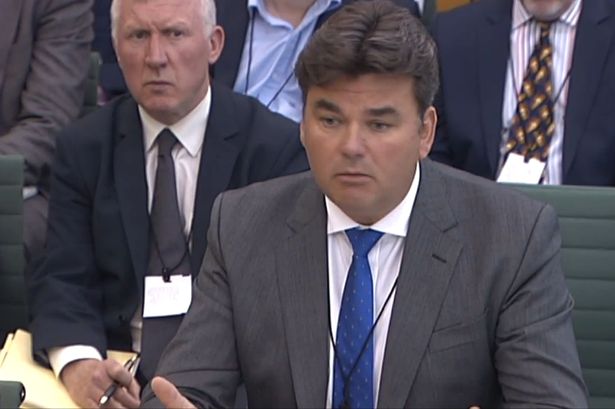 Former BHS boss Dominic Chappell has been ordered by the Pensions Regulator to pay £9.5m into the now-defunct retailer's pension scheme after a failed appeal.
Chappell bought BHS from Philip Green for just £1 in 2015. A year later, the department store chain went bust, causing the loss of 11,000 jobs and leaving behind a £571m pension deficit.
The Pensions Regulator said that Chappell's acquisition of BHS, his appointment of inexperienced management and the adoption of a "speculative, sensitive and risky" turnaround plan had a detrimental effect on the pension scheme.
It also pointed to the fact that during the period between the sale and BHS's entry into administration, a substantial amount of fees and other payments were extracted from the business and distributed to Chappell, advisers and company directors.
Chappell had been trying to overturn two contribution notices, first made in January 2018.
Nicola Parish, TPR's executive director of frontline regulation, said: "We are pleased that the decision to issue two contribution notices to pay money into the BHS pension schemes stands.
"This case illustrates how TPR is willing to pursue a case through the courts to seek redress for pension savers.
"It illustrates the situations our anti-avoidance powers were designed to meet and which allow us to protect the retirement incomes that savers deserve."
Tom Selby, senior analyst at AJ Bell, said "this sorry saga is one step closer to being resolved".
"The regulator has been keen to demonstrate its teeth in pursuing both Chappell and former BHS boss Sir Philip Green to provide cash for the schemes left behind following the retailer's collapse, and has been successful in securing hundreds of millions of pounds in total for members.
"Despite this, thousands of former BHS workers will still understandably feel aggrieved that they will receive lower pensions than they had previously been promised.
"The BHS scandal has been the main driver behind reform proposals included in the Pension Schemes Bill designed to place greater responsibility for supporting pension promises at the door of company bosses.
"In particular, the Bill beefs up fines and introduces the threat of prison sentences for those who neglect their responsibilities to members. While it is possible the extent of these powers will ultimately be tested in courts, the message to UK Plc is clear: a repeat of what happened at BHS simply will not be tolerated."