City happy as Chancellor Hammond dismisses emergency Brexit budget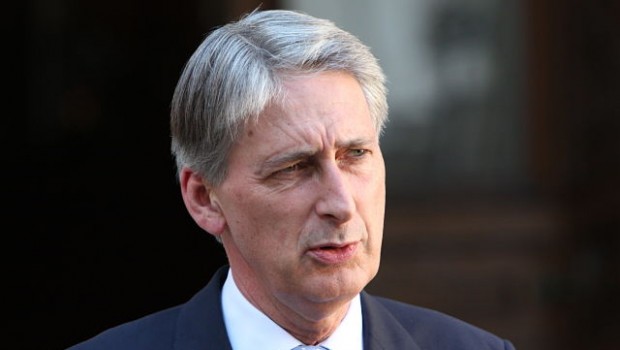 Philip Hammond was appointed Chancellor of the Exchequer by new Prime Minister Theresa May overnight and was warmly welcomed by the City as he said there will be no emergency 'Brexit budget'.
Although his sacked predecessor George Osborne warned before the referendum that a Brexit result would require an emergency budget to deal with the economic effects of leaving the EU, Hammond said he will deliver the autumn statement as normal, which last year was in late November.
The former foreign secretary said on Thursday: "The prime minister made clear we will do an autumn statement in the usual way, in the autumn, and we will look carefully over the summer at the situation.
"I'm seeing the governor of the Bank of England this morning and we will take stock."
Hammond's appointment as Chancellor was greeted positively by City analysts and economists.
BNP Paribas said the experienced cabinet operator's appointment meant that fiscal prudence would not be abandoned, despite recently abandoning its pledge to eliminate the deficit by 2020.
Economist Dominic Bryant said: "Overall, it looks very likely that the pace of fiscal tightening set out in the March 2016 budget will be curtailed. But, at this stage, it is not a given that fiscal policy will become a significant support for growth."
CMC analyst Jasper Lawler said Hammond was a "fiscal hawk" who would be seen positively by investors who would have been concerned by May's plans to reduce austerity and tackle corporate governance rules.
Naeem Aslam, chief market analyst at Think Markets, highlighted Hammond's belief in the single market: "He has already indicated that it will take years for the UK to leave the EU. With him being in charge of the economy, we can expect more dovishness from the Bank of England and this may keep the selling pressure on sterling.
"The biggest challenge going forward will be how the new Chancellor coordinates with EU officials and keep both his and their heads cool as the UK's economy may dip into recession.
"Hammond will also have to take some extreme measures with respect to belt tightening and many of these affairs will not be applauded by public. Investors will look for a new forecast for the economy by the new Chancellor and a wider deficit along with lower growth may be the most likely outcome of this forecast."
Cabinet appointments
On Wednesday, May also appointed Amber Rudd as home secretary and leading Brexit campaigner Boris Johnson as foreign secretary.
Long standing eurosceptics David Davis and Liam Fox were respectively appointed secretary for exiting the European Union, known as 'Brexit Minister', and secretary for international trade. Michael Fallon remained in his role as defence secretary.
BNP's Bryant said appointing Johnson as foreign secretary was, on the face of it, a surprise. "However, it could prove to be a sensible move. Firstly, Mr Johnson is popular with many of those who voted to leave the EU. Perhaps more importantly, however, during the referendum campaign Mr Johnson was keen to portray his desire to exit the EU as a way of making the UK more global and less Europe-focused.
"There is a risk that the UK's decision to leave the EU is taken as a sign that it is going to become more inward looking. Appointing someone with a strong international outlook, such as Mr Johnson, as foreign secretary could counter this perception. Lastly, one could also argue that is better to have a key member of the Leave campaign in the cabinet, rather than sniping from the sidelines."
More cabinet appointments are scheduled on Thursday.