CBI predicts 'modest' economic growth for UK if Brexit headwinds lift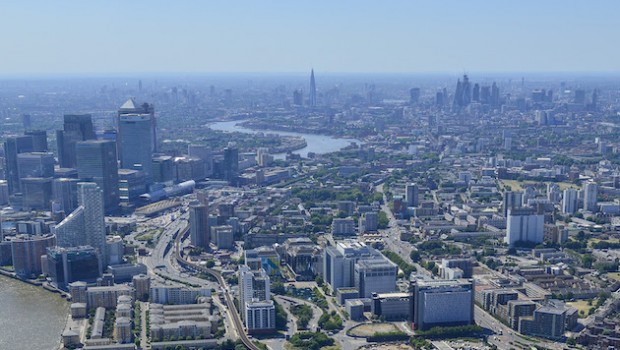 The Confederation of British Industry has forecast the UK economy will strengthen in the coming years - as long as Brexit uncertainty is resolved.
The trade body for the British business sector is predicting "modest" GDP growth of 1.3% in the current year followed by 1.2% in 2020. Growth is then slated to pick up to 1.8% in 2021.
The CBI's figures are based on the UK leaving the European Union by 31 January 2020, however, with a smooth transition period and "clear line of sight to an ambitious trade deal".
And it warned: "The main risk to the outlook remains continued Brexit uncertainty, particularly the threat of a no-deal Brexit."
Should Brexit uncertainty persist, GDP is forecast to be 1.0% in 2020 and 1.6% in 2021, with business investment continuing to fall. A no-deal Brexit would see GDP growth slump to just 0.4% in 2021.
Rain Newton-Smith, CBI chief economist, said: "The UK's potential has been held back by more than a decade of weak productivity growth and stop-start investment. It's vital that the next government prioritises lifting productivity.
"But transforming a lost decade of productivity will only be possible if supported by a good Brexit deal – one that keeps the UK aligned with EU rules where essential for frictionless trade, along with protecting the UK's world-beating services sector, which accounts for 80% of our economy.
"Let's be clear: a no-deal Brexit would put the brakes on UK growth and realises businesses' worst fears."
Driving domestic growth is likely to be household spending, forecast by the CBI to rise by 1.2% in 2019, 1.1% next year and then 1.4% in 2021. Government consumption is likely to reach 3.3% in the current year, before easing back to 2.1% in 2020 and 2.5% in 2021 following commitments made in the September spending review.
Globally, the CBI said growth had disappointed during the first half of 2019, hurt by the slowdown in China, weaker eurozone growth and economic stress in some emerging markets. It continued: "Increase trade tensions are also weighing on investment and sentiment."
However, the CBI still expects global growth to improve "as momentum in the eurozone picks up and the emerging markets outlook stabilises".