BofA changes rate call on BoE after PMIs, sees cut on 30 January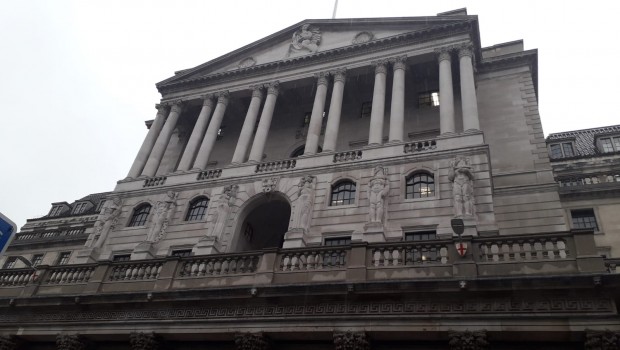 Economists at Bank of America changed their call for the Bank of England's next rate-setting meeting on 30 January, telling clients to expect a cut following the latest surveys on conditions within the UK's manufacturing and services sectors.
Nonetheless, they were at pains to explain that it was a close call, saying that in part the Monetary Policy Committee would act as insurance against continued sluggish growth.
Earlier in the session, survey copmpiler IHS Markit's composite Purchasing Managers' Index for January printed at 52.4, ahead of the prior month's reading of 50.5 and the 50.7 expected by the consensus but below their own projection of 53.0.
"It's not strong enough to rule out a January rate cut but neither is it weak enough to guarantee a cut. So we are left trying to figure out what side of the bed 9 rate setters will get out of next Thursday," they said.
Among the factors that led them to bring forward their call for a cut in rates from May were the "lack of momentum" in the survey results and the "minimal" growth seen in a sub-index for employment.
"They need the PMI to hit 54+ for 2Q growth of 0.4% [quarter-on-quarter]," BofA said.
Furthermore, five of the Monetary Policy Committee's members had already guided towards a cut, so "they may feel following through is the least bad course of action."
Similarly, BofA continued to expect a second cut in August but a continued lack of improvement in PMIs could result in Bank moving sooner.
"An alternative to cutting in January would be to hold fire but provide strong guidance in the minutes that PMIs need to rise further to prevent a cut in March," they added.
"There are problems with this given the forthcoming change of Governor, but that should not prevent the other eight members of the MPC who will be voting in January and March from giving a clear view."