Bank of England stays put, but Haskel and Saunders vote for a cut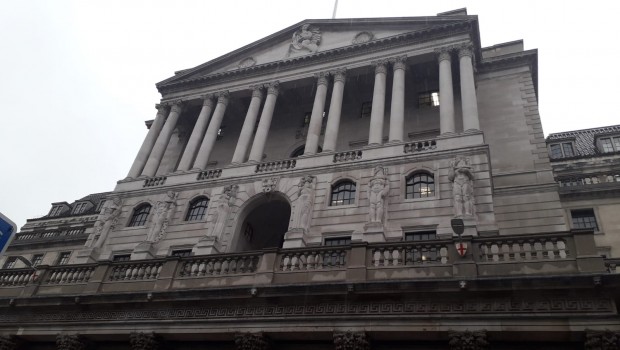 The Bank of England held off from any policy changes at its meeting on Thursday, but two members of its Monetary Policy Committee unexpectedly broke ranks and voted for a cut in Bank Rate, although they were outnumbered by their peers.
There was unanimity on the MPC however when it came to maintaining the stock of its purchases of Gilts and corporate bonds at £435.0bn and £10.0bn, respectively.
Significantly, in the BoE's November Monetary Policy Report, policymakers also forecast that UK economic growth would pick up over the course of 2020 as Brexit related uncertainties began to dissipate, supported by looser fiscal policy, and assuming a gradual recovery in global growth as well as a reduction in Bank Rate.
Nonetheless, during the presser, BoE Governor Mark Carney indicated that while a reduction in Bank Rate might be needed in order to provide reinforcement to the economy should downside risks emerge, the MPC was not pre-committing.
Key to the above, policymakers pointed out how on 17 October the House of Commons had approved - for the first time - the second reading of a Bill to implement the Withdrawal agreement agreed between the UK and the European Union.
Based on the above, Bank's forecasts were now premised on a "deep" free trade agreement eventually being struck between the UK and EU.
BoE staff predicted that the rate of growth in Britain's gross domestic product would reach 1.6% by the end of 2020, following growth of 1.0% at the end of 2019, and continue to accelerate gently in 2021 and 2022.
Nonetheless, in the same report, the BoE said that uncertainties and risks remained.
"Some uncertainty is likely to persist, however, as the details of the UK and EU's eventual relationship are assumed to emerge only gradually over time and the smoothness of the transition to it remains to be determined."
-- More to follow --