Bank of England makes biggest rate hike since 1995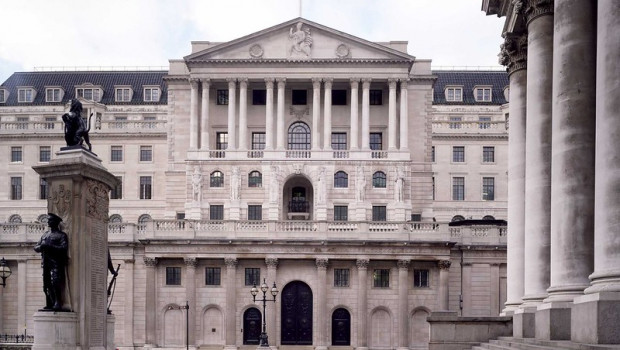 The Bank of England announced its biggest rate hike on Thursday since 1995 in the face of surging inflation, as it warned of a long recession.
The Bank lifted rates by 50 basis points to 1.75%. This marked the sixth increase in a row and was in line with economists' expectations.
The Monetary Policy Committed voted 8-1 for the rate rise, with only Silvana Tenreyro opting for a smaller rise to 1.5%.
The BoE also warned the UK economy would enter recession in the October to December quarter.
"The latest rise in gas prices has led to another significant deterioration in the outlook for activity in the United Kingdom and the rest of Europe. The United Kingdom is now projected to enter recession from the fourth quarter of this year," it said. "Real household post-tax income is projected to fall sharply in 2022 and 2023, while consumption growth turns negative."
The Bank now expects inflation to surge to over 13% by the end of the year. It said inflationary pressures in the UK and the rest of Europe have intensified significantly since the May Monetary Policy Report and the MPC's previous meeting.
"That largely reflects a near doubling in wholesale gas prices since May, owing to Russia's restriction of gas supplies to Europe and the risk of further curbs," it said.
"As this feeds through to retail energy prices, it will exacerbate the fall in real incomes for UK households and further increase UK CPI inflation in the near term. CPI inflation is expected to rise more than forecast in the May Report, from 9.4% in June to just over 13% in 2022 Q4, and to remain at very elevated levels throughout much of 2023, before falling to the 2% target two years ahead."
At 1220 BST, sterling was down 0.2% against the dollar at 1.2122, and 0.5% weaker versus the euro at 1.1891.
The Bank said on Thursday that "policy is not on a pre-set path", signalling that further 50 basis points hikes are not necessarily on the cards.
It also announced that it will begin gilt sales shortly after its September meeting, and target an £80bn reduction in the size of the Asset Purchase Facility, including redemptions, over the first 12 months of the programme.
Samuel Tombs, chief UK economist at Pantheon Macroeconomics, said: "This is right in the middle of the £50bn to £100bn range outlined by Governor Bailey in his Mansion House speech last month and would imply active gilt sales of around £10bn per quarter."
ING said: "For now, we think the Bank's next rate hike in September could be the last. The window for further hikes further appears to be closing, not least because outside of the jobs market, there are signs that some of the key inflation drivers may be starting to ease."