UK retail sales edge higher in February - BRC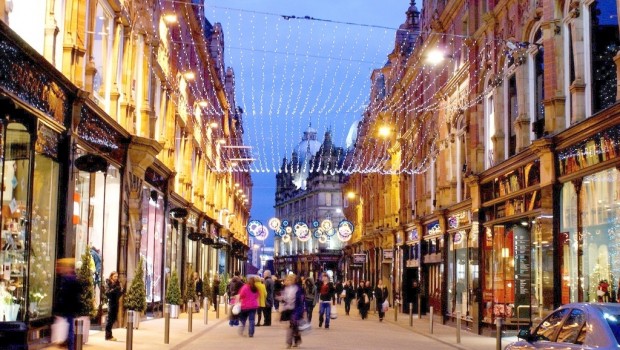 UK retail sales ticked higher in February, industry research showed on Tuesday, as the roadmap out of lockdown helped support spending.
According to the latest BRC-KPMG Retail Sales Monitor, retail sales rose 9.5% on a like-for-like basis compared to February 2020, when they eased 0.4% year-on-year. It was also an improvement on January 2021, when they rose 7.5% on the same basis.
On a total basis, sales increased by 1.0% last month, against growth of 0.1% a year previously and a decline of 1.3% in January. February's figure was above both the three-month and 12-month average, of growth of 0.6% and a decline of 0.3% respectively.
In the three months to February, in-store sales of non-food items declined 38.9%, or by 21.4% on a like-for-like basis. Food sales increased 7.6% over the same period.
Helen Dickinson, chief executive of the British Retail Consortium, said: "February saw a return to growth after a disappointing start to the year. The prime minister's roadmap to reopening prompted a burst in spending on non-food items, such as school uniforms.
"Furthermore, with another month of lockdown still to go, online sales were high, rewarding the retailers who have invested digitally." Online non-food sales jumped 82.2% in February, against growth of 3.6% in February 2020. The three-month average for online non-food sales is 68.1%."
However, Dickinson also struck a cautious note: "While the uptick in sales is encouraging, many retailers are concerned about the months ahead. Many retail businesses will be hoping that customers will return to shops, but previous re-openings have shown that demand can be slow to come back. Government has a vital role to play in building up consumer confidence."
Paul Martin, UK head of retail at KPMG, said: "Consumers continued to nest down for further weeks at home, with food and drink, technology, furniture and home accessories recording strong growth both online and on the high street.
"With the government's roadmap out of lockdown in place and the vaccine rollout moving at pace, there is finally light at the end of the tunnel for non-essential retailers.
"All hopes will be pinned on customers wanting to break free from home to browse the stores that have been out of bounds for months."