US open: Wall Street trading begins on a solid note as Trump abandons Mexican tariff plans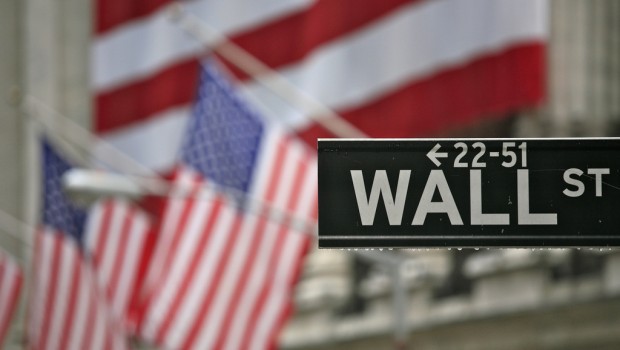 Wall Street stocks extended their recent rally into a fifth day on Monday amid positive news coming from Washington regarding border control negotiations with Mexican officials.
At 1530 BST, the Dow Jones Industrial Average was up 0.66% at 26,154.84, while the S&P 500 came out of the gate 0.75% firmer at 2,894.99 and the Nasdaq Composite started the session 1.45% stronger at 7,854.67
The Dow opened 170 points higher on Monday, following on from Friday's performance when the index saw out the session 263 points higher after a disappointing jobs report raised the prospect of the Federal Reserve easing monetary policy.
Earlier in the week, Federal Reserve chair Jerome Powell had indicated that the central bank would be open to easing monetary policy in order to bolster the economy, boosting investor sentiment.
Also helping to underpin the recent rally was news that Donald Trump had shelved plans to impose tariffs on Mexico after reaching a deal with the country on plans to stem the flow of illegal immigration.
Trump said he had "full confidence" that Mexico would crack down on migration from Central America.
However, on Sunday he also warned America's Southern neighbour that if it failed to cooperate "we can always go back to our previous, very profitable, position of tariffs."
Elsewhere, trade troubles between the US and China were ongoing, as Beijing cautioned global technology companies last week that complying with a ban on telco Huawei Technologies would lead to sector-wide complications.
At the weekend, Treasury Secretary Steven Mnuchin and 19 other finance heads vowed to protect global growth from disruptions, including trade tensions on Sunday.
Speaking at the G-20 meeting of finance ministers and central bankers, in Japan, Mnuchin said he had a "candid" and "constructive" talk with People's Bank of China Governor Yi Gang.
However, in later remarks to CNBC he said that the President would take a decision regarding further Chinese tariffs after meeting with his counterpart in Beijing, Xi Jinping, later in June.
"If China wants to move forward with the deal, we're prepared to move forward on the terms we've done," he said.
"If China doesn't want to move forward, then President Trump is perfectly happy to move forward with tariffs to re-balance the relationship," added Mnuchin.
Data out earlier showed that China's overall trade surplus hit $41.65bn in May, which was higher than economists had expected.
On the corporate front, United Technologies shares were down 2.13% in early trade after it announced an all-stock merger with defence giant Raytheon. Shares of Raytheon were bounding ahead by 1.73%.
Tableau shares soared 34% after Salesforce.com agreed to buy the firm at a 42% premium to its closing price on Friday and stock in Tilray shot up 10.48% after the cannabis company announced an agreement that extends the lockup period and provides for the orderly sale of the 75m shares, equivalent to 77% of the outstanding shares, held by its largest shareholder, Privateer Holdings.
In terms of economic data, April's JOLTS jobs survey revealed that the number of job openings was little changed at 7.4m.
According to the Bureau of Labor Statistics, hires edged up to 5.9m during the month, while separations were little changed at 5.6m. Within separations, the quits rate was unchanged at 2.3% and the layoffs and discharges rate was little changed at 1.2%.