US open: Stocks turn green as China opens up to partial trade deal with Washington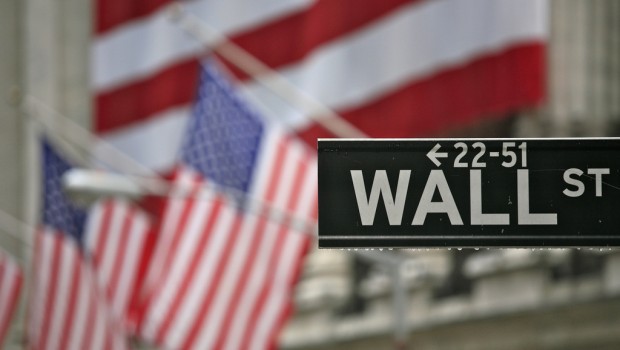 US stocks opened higher on Wednesday after reports circulated that Beijing was open to a partial trade deal with Washington.
As of 1530 BST, the Dow Jones Industrial Average was up 0.63% at 26,328.00, while the S&P 500 gained 0.80% to 2,916.21 and the Nasdaq Composite came out the gate 0.92% firmer at 7,895.90.
The Dow opened 163.96 points higher on Wednesday after stocks on Wall Street closed firmly lower in the previous session on the back of news that the US had expanded its trade blacklist to include China's top artificial intelligence firms.
However, sentiment was lifted slightly on Wednesday by a Bloomberg report indicating that China was open to a limited tariff resolution with the US, although Beijing would not move on certain major sticking points.
A separate report from the Financial Times said that China had already offered to increase its purchases of US agriculture products by 50% to $50bn.
High-level trade negotiations between both nations were set to begin in Washington on Thursday but the day before an unnamed Chinese official had told Bloomberg that negotiators were not optimistic about securing a broad agreement to fully end the trade conflict.
"It has been a modestly positive morning for European equities, but overall stock markets are still stuck in a violent see-saw between buyers and sellers as investors try to position themselves ahead of the US-China trade talks. These discussions are being invested with so much importance that it feels as if the very future of the bull market is probably at stake," said IG's Chris Beauchamp.
"In reality, this is probably overstating the case, but it is unlikely that sentiment will improve much if the talks break down in acrimonious recriminations."
On the data front, an unexpected drop in mortgage interest rates saw refinancing demand surge over the week ending on 4 October, pushing total mortgage application volumes up 5.2%, according to the Mortgage Bankers Association.
Volumes were 69% higher year-on-year, while average contract interest rates for 30-year fixed-rate mortgages decreased to 3.90% from 3.99%.
Elsewhere, the number of job openings across the US was little changed at 7.1m on the last business day of August, according to the Bureau of Labor Statistics.
Over the month, hires edged down to 5.8m and separations were broadly flat at 5.6m. Within separations, the quits rate was also little changed at 2.3%, while the layoffs and discharges rate was unchanged at 1.2%.
Still to come, minutes from the Federal Open Markets Committee's meeting on 18 September will be released at 1900 BST.
In Fed speak, chairman Jerome Powell was scheduled to take part in a Fed Listens even in Kansas City.
No major corporate earnings reports were slated for release on Wednesday.