US open: Stocks trade lower amid data onslaught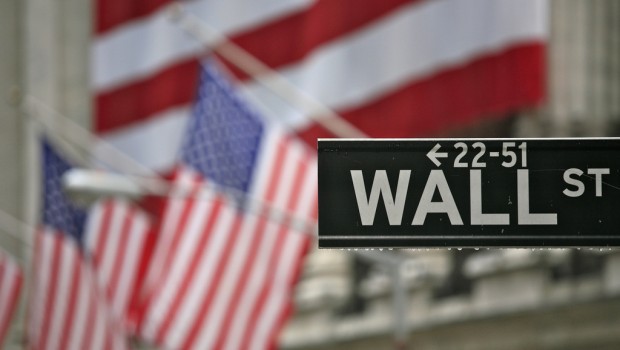 Wall Street stocks were mostly in the red amid a slew of data following the Dow Jones' record-breaking close in the previous session.
As of 1530 GMT, the Dow Jones Industrial Average was down 0.52% at 29,889.97 and the S&P 500 was 0.33% weaker at 3,623.26, the Nasdaq Composite was up just 0.01% at 12,038.00.
The Dow Jones opened 156.27 points lower on Wednesday, cutting into gains recorded in the prior session after the Trump administration finally signalled its willingness to begin the transition process.
Wednesday's main focus was a slew of US data, with mortgage applications up to the plate first. According to the Mortgage Bankers Association of America, mortgage applications increased by 3.90% in the week ended 20 November after having fallen in both of the last two weeks. Homebuyer mortgage applications rose 3.5%, while applications to refinance a home shot up 4.5%.
Elsewhere, first-time unemployment claims in the US registered a moderate and unexpected rise last week. According to the Department of Labor, in seasonally adjusted terms, initial jobless claims for the week ended 21 November increased by 30,000 to 778,000, while secondary unemployment claims for the seven days finished 14 November fell by 299,000 to 6.07m.
On another note, the Census Bureau said 999,000 new homes were sold across the US in October, a 0.3% decline on September's upwardly revised rate. The median price of properties sold throughout the month was $330,600.
Gross domestic product grew at an unrevised 33.1% annualised rate, according to the Commerce Department's second estimate of third-quarter output, confirming the economy's historic pace of expansion throughout the period.
Moving to durable goods figures, new orders for US-made capital goods increased 1.3% in October, more than expected on the Street. However, momentum appeared to be slowing in line with expectations for decelerated economic growth in the fourth quarter.
Still on data, personal income decreased by $130.1bn in October, according to the Bureau of Economic Analysis, while disposable personal income contracted $134.8bn and personal consumption expenditures increased $70.9bn. The core PCE price index was unchanged.
Lastly, the University of Michigan's consumer sentiment index for fell from 81.8 to 77.0 in November, slightly ahead of a preliminary reading of 76.9.
Investors were also still awaiting minutes from the latest Federal Open Market Committee meeting, which will be published at 1900 GMT.
Rising coronavirus cases were also in focus, with the total number of confirmed Covid-19 cases in the US having now topped 12.4m, according to Johns Hopkins University.
In corporate news, Deere & Co smashed fourth-quarter earnings estimates by $0.90 per share and offered full-year net income guidance of $3.6bn to $4.0bn.