US open: Stocks slip ahead of jobs report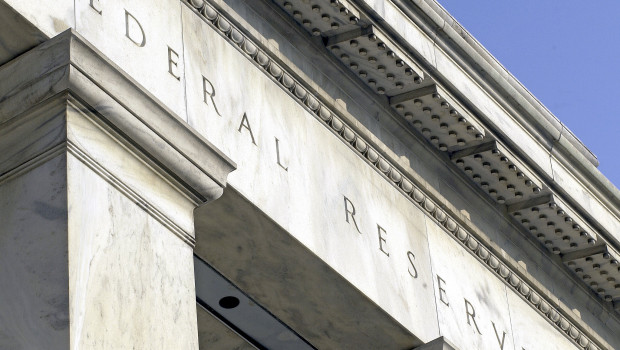 Stocks on Wall Street were trading moderately lower on Thursday as investors digested the surprisingly big production cut announced by OPEC+ the day before.
The cartel of producer nations and its Russian-led allies had announced an imminent reduction in their combined production quotas of 2.0m barrels a day, twice the size of the cut anticipated by analysts.
Their announcement had stoked concern regarding the drag that would have on demand and of its potential impact on inflation and interest rates.
Some investors were likely also loathe to chase the bear market rally any further, or at least not until the monthly non-farm payrolls report was out of the way.
On Friday, consensus expected the Department of Labor to report that hiring in the US rose at a pace of 250,000 people in September.
As of 1705 BST, the Dow Jones Industrials was falling by 0.76% or 230.88 points to 30,044.29, alongside a 0.72% or 28.01 point decline for the S&P 500.
The Nasdaq-100 meanwhile was falling 0.53% or 58.65 points to 11,091.23.
Front-dated West Texas Intermediate crude oil futures were edging up by 0.164% to $88.40 a barrel on the ICE.
The US dollar spot index was moving higher again, adding 0.88% to 112.06.
On the back of the latest OPEC+ decision, analysts at Morgan Stanley bumped up their Brent oil price forecast for the first quarter of 2023 from $95 a barrel to $100 a barrel but continued to expect that oil would trade at $95 in the last quarter of 2022 and at $100 over the three months to June 2023.
A key assumption was that the European Union's looming oil import embargo would result in a 1.0-1.15m barrel a day reduction in Russian output when it came into force.
According to the Department of Labor, initial unemployment claims for the week ending on 1 October increased by 29,000 to reacg 219,000 (Barclays Research: 210,000).
Still on the economic calendar for Thursday, at least four top Federal Reserve were set to take to the podium, starting from 1800 BST with Chicago Fed chief, Charles Evans.
Dow Jones - Risers
Chevron Corp. (CVX) $161.47 1.85%
Home Depot Inc. (HD) $292.59 0.95%
Caterpillar Inc. (CAT) $180.04 0.93%
Walt Disney Co. (DIS) $101.25 0.38%
Apple Inc. (AAPL) $146.72 0.22%
Microsoft Corp. (MSFT) $249.66 0.18%
Walmart Inc. (WMT) $133.28 0.15%
Salesforce.Com Inc. (CRM) $156.44 0.11%
Dowdupont Inc. (DWDP) $0.00 0.00%
Honeywell International Inc. (HON) $0.00 0.00%
Dow Jones - Fallers
Verizon Communications Inc. (VZ) $38.55 -2.17%
International Business Machines Corporation (CDI) (IBM) $123.03 -2.16%
3M Co. (MMM) $113.49 -1.46%
Walgreens Boots Alliance, Inc. (WBA) $32.69 -1.43%
JP Morgan Chase & Co. (JPM) $109.02 -1.24%
Coca-Cola Co. (KO) $55.58 -1.17%
Procter & Gamble Co. (PG) $127.79 -1.09%
Johnson & Johnson (JNJ) $163.36 -1.06%
Dow Chemical Co. (DOW) $45.66 -0.87%
Intel Corp. (INTC) $27.42 -0.81%
S&P 500 - Risers
FMC Technologies Inc. (FTI) $9.73 5.08%
Apache Corp. (APA) $41.82 3.21%
National Oilwell Varco Inc. (NOV) $19.00 3.04%
CF Industries Holdings Inc. (CF) $105.54 2.91%
Take-Two Interactive Software Inc. (TTWO) $120.54 2.76%
Wynn Resorts Ltd. (WYNN) $74.15 2.73%
Albemarle Corp. (ALB) $284.20 2.68%
Marathon Oil Corp. (MRO) $27.92 2.67%
Occidental Petroleum Corp. (OXY) $69.26 2.25%
Costco Wholesale Corp. (COST) $490.98 2.22%
S&P 500 - Fallers
CenturyLink Inc. (LUMN) $6.91 -5.01%
Digital Realty Trust (DLR) $94.50 -4.55%
VF Corp. (VFC) $30.56 -4.20%
Centerpoint Energy Inc. (CNP) $27.61 -4.15%
Republic Services Inc. (RSG) $135.72 -3.86%
Seagate Technology Plc (STX) $55.22 -3.85%
Dominion Energy Inc. (D) $66.48 -3.67%
Sba Communications Corp. (SBAC) $272.83 -3.63%
Wisconsin Energy Corp. (WEC) $87.40 -3.49%
Crown Castle International (CCI) $140.71 -3.47%
Nasdaq 100 - Risers
Take-Two Interactive Software Inc. (TTWO) $120.54 2.76%
Wynn Resorts Ltd. (WYNN) $74.15 2.73%
Costco Wholesale Corp. (COST) $490.98 2.22%
Workday, Inc. (WDAY) $162.27 1.77%
Adobe Systems Inc. (ADBE) $302.23 1.63%
QUALCOMM Inc. (QCOM) $126.91 1.62%
Autodesk Inc. (ADSK) $207.57 1.49%
Paypal Holdings Inc (PYPL) $95.22 1.48%
Hasbro Inc (HAS) $69.29 1.47%
Electronic Arts Inc. (EA) $124.34 1.36%
Nasdaq 100 - Fallers
Qurate Retail Inc. (QRTEA) $2.10 -6.25%
Seagate Technology Plc (STX) $55.22 -3.85%
Western Digital Corp. (WDC) $35.97 -3.21%
Expedia Group Inc. (EXPE) $96.11 -2.91%
Illumina Inc. (ILMN) $212.34 -2.83%
DENTSPLY Sirona Inc. (XRAY) $29.62 -2.05%
Vodafone Group Plc ADS (VOD) $11.46 -1.97%
Trip.com Group Limited (TCOM) $29.70 -1.79%
Charter Communications Inc. (CHTR) $323.72 -1.69%
Regeneron Pharmaceuticals Inc. (REGN) $733.66 -1.61%