US open: Stocks lower amid threat to economic relief package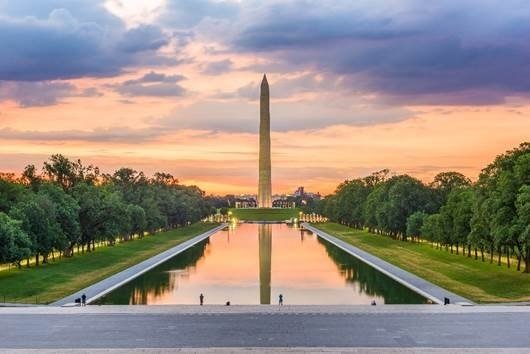 US stocks got off to a lower start on Friday amid reports that some lawmakers in the House of Representatives might try to stop the economic relief package approved by the Senate the day before.
The US House of Representative was due to vote on the bill later on Friday, even as investors monitored the headlines around Covid-19 and tried to anticipate the next stage for both the pandemic and the global economy.
Against that backdrop, as of 1630 GMT, the Dow Jones Industrials was trading down 3.09% to 21,884.37, alongside a 2.85% fall for the S&P 500 to 2,584.93 while the Nasdaq Composite was off by 2.94% to 7,568.50.
In a stark warning overnight, World Health Organisation chief, Tedros Adhanom Ghebreyesus, told the assembled G-20 country leaders that shutdowns were necessary but so too was more testing and tracing of cases in order to combat it.
"The price we end up paying depends on the choices we make now. The actions we take now will have consequences for decades to come," he said.
The day before the S&P 500 had risen for a third consecutive day, for its biggest three-day jump in nine decades, leaving investors wondering aloud whether the current rally had more legs.
Analysts at Bank of America believed that it did, thanks to the prompt action taken by economic authorities, with the key now whether a repeat of something akin to the 2008 crisis, when the bankruptcy of Lehman Brothers sent the global financial system into meltdown, could be avoided.
They recommended clients keep tabs on the LQD exchange traded fund which tracked investment grade bonds.
As long as it remained above $120, its 200-week moving average, then they did not expect the S&P to retest its lows at 2,250, and if it moved above $126, then the S&P 500 could clamber back atop 2,850.
Economic news on the ground was rather downbeat, but not completely so.
Consumer confidence registered its fourth steepest one-month drop in March in half a century, with the fall almost on a par with the 1980 recession, the Great Financial Crisis in 2008 and hurricane Katrina in 2005.
The University of Michigan's widely-followed consumer confidence index dropped from a reading of 101.0 for February to 89.1 in March (consensus: 94.0).
University of Michigan survey director, Richard Curtin, said: "To avoid an extended recession, economic policies must quickly adapt to a new era that will reorder the spending and saving priorities of consumers as well as the relative roles of the public and private sectors in the U.S. economy."
Dow Jones - Risers
Procter & Gamble Co. (PG) $110.51 2.91%
Travelers Company Inc. (TRV) $99.12 0.46%
Walmart Inc. (WMT) $110.23 0.37%
Dowdupont Inc. (DWDP) $30.52 0.00%
McDonald's Corp. (MCD) $166.67 -0.41%
Nike Inc. (NKE) $83.75 -0.65%
3M Co. (MMM) $133.80 -1.75%
Verizon Communications Inc. (VZ) $52.60 -1.76%
Merck & Co. Inc. (MRK) $72.09 -1.96%
Walgreens Boots Alliance, Inc. (WBA) $44.70 -2.12%
Dow Jones - Fallers
Boeing Co. (BA) $166.17 -7.97%
JP Morgan Chase & Co. (JPM) $91.55 -6.70%
Chevron Corp. (CVX) $71.71 -6.11%
Walt Disney Co. (DIS) $99.39 -5.67%
Exxon Mobil Corp. (XOM) $36.74 -5.36%
United Technologies Corp. (UTX) $99.57 -4.84%
Unitedhealth Group Inc. (UNH) $244.92 -4.10%
American Express Co. (AXP) $89.49 -4.07%
Intel Corp. (INTC) $53.66 -3.38%
Caterpillar Inc. (CAT) $106.87 -3.28%
S&P 500 - Risers
AvalonBay Communities Inc. (AVB) $159.09 5.32%
Extra Space Storage (EXR) $94.43 5.12%
Public Storage (PSA) $195.77 4.26%
Equity Residential (EQR) $61.74 4.24%
Constellation Brands Inc. Class A (STZ) $146.04 3.80%
United Domin Rlty Trust (UDR) $37.13 3.79%
Healthpeak Properties, Inc (PEAK) $25.24 3.78%
Essex Prty Trust Inc. (ESS) $226.92 3.76%
Apartment Investment & Management Co. (AIV) $34.08 3.24%
Rollins Inc. (ROL) $34.76 3.18%
S&P 500 - Fallers
Norwegian Cruise Line Holdings Ltd (NCLH) $12.21 -22.28%
Carnival Corp. (CCL) $14.53 -18.47%
Royal Caribbean Cr (RCL) $33.55 -17.38%
Devon Energy Corp. (DVN) $6.37 -13.45%
Apache Corp. (APA) $4.99 -13.37%
Harley-Davidson Inc. (HOG) $18.17 -12.41%
Macerich Co (MAC) $6.11 -11.45%
Hanesbrands Inc. (HBI) $8.01 -10.50%
Eog Resources Inc. (EOG) $35.54 -10.09%
Synchrony Financial (SYF) $17.11 -10.06%
Nasdaq 100 - Risers
Check Point Software Technologies Ltd. (CHKP) $98.79 3.45%
NortonLifeLock Inc. (NLOK) $19.23 2.67%
Regeneron Pharmaceuticals Inc. (REGN) $463.75 2.53%
Seagate Technology Plc (STX) $48.65 1.43%
Citrix Systems Inc. (CTXS) $139.02 0.88%
Amgen Inc. (AMGN) $200.06 0.79%
Cerner Corp. (CERN) $61.47 0.70%
Gilead Sciences Inc. (GILD) $74.37 0.69%
Idexx Laboratories Inc. (IDXX) $231.14 0.33%
Celgene Corp. (CELG) $108.24 0.00%
Nasdaq 100 - Fallers
Expedia Group Inc. (EXPE) $58.79 -8.73%
Wynn Resorts Ltd. (WYNN) $65.54 -8.35%
Asml Holdings N.V. (ASML) $255.74 -7.31%
Intuit Inc. (INTU) $231.15 -6.94%
Booking Holdings Inc. (BKNG) $1,308.50 -6.93%
Microchip Technology Inc. (MCHP) $69.41 -6.86%
Autodesk Inc. (ADSK) $149.99 -6.77%
Applied Materials Inc. (AMAT) $45.97 -6.57%
American Airlines Group (AAL) $14.64 -6.55%
Align Technology Inc. (ALGN) $179.29 -6.44%