US open: Stocks head south, investors reconsider Biden's stimulus package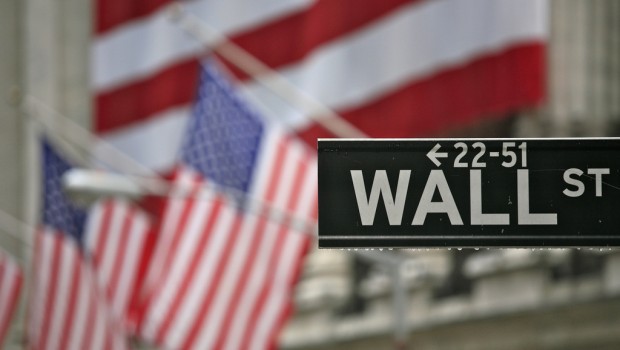 Wall Street stocks opened in the red on Friday as market participants continued to mull over Joe Biden's Covid-19 stimulus plan.
As of 1525 GMT, the Dow Jones Industrial Average was down 0.59% at 30,992.71, while the S&P 500 was 0.33% softer at 3,840.49 and the Nasdaq Composite came out the gate 0.10% weaker at 13,517.41.
The Dow opened 183.30 points lower on Friday, extending modest gains recorded in the previous session.
Investor focus on Friday will still be firmly on Washington DC as President Biden begins to lay the foundation of his Covid-19 and economic recovery agenda as aa number of Republicans have now expressed concerns over whether or not there was any need for another coronavirus stimulus package, particularly one with a hefty $1.9trn price tag.
Elsewhere, the Senate overwhelmingly confirmed former Federal Reserve chair Janet Yellen as Biden's Treasury secretary, making her the first woman to head up the department.
As far as the Covid-19 pandemic is concerned, the US has now reported 25.19m cases of the coronavirus, claiming the lives of more than 420,310 Americans in the process.
On the macro front, business activity in the US jumped at the start of 2021 amid hopes that Covid-19 vaccines would put an end to the pandemic and in anticipation of the new administration's policies, the results of two surveys showed.
IHS Markit's manufacturing sector Purchasing Managers' Index jumped from a reading of 57.1 for December (consensus: 56.5) to 59.1 in January, a record high, while a separate PMI for services printed at 57.5 (consensus: 54.0), up from 54.8 to a two-month high.
Elsewhere, the National Association of Realtors said existing home sales increased 0.7% month-on-month to a seasonally adjusted annual rate of 6.76m units in December. However, existing home sales, which make up the majority of US home sales, surged 22% on a year-on-year basis in December.
In the corporate space, IBM shares were down after the blue-chip posted worse-than-expected fourth-quarter sales, while Intel shares were also in the red early in the session.
Shares in Ford were also in focus after announcing that it will recall 3.0m vehicles due to faulty airbag inflators at a cost to the company of $610.0m.