US open: Stocks gain after debt deal, payrolls report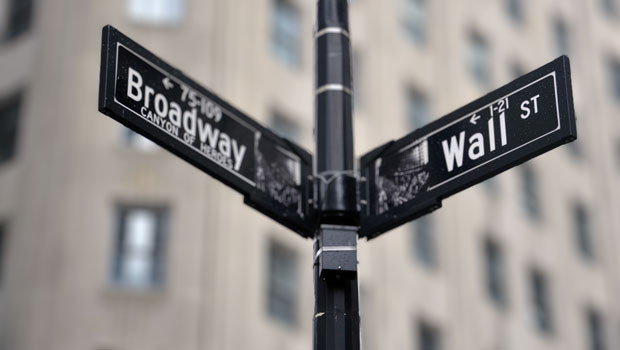 US stocks rallied in early trade on Friday as investors breathed a sigh of relief after the Senate passed a bi-partisan agreement to raise the debt ceiling, and following a much stronger than expected non-farm payrolls number.
At 1445 BST, the Dow Jones Industrial Average, the S&P 500 and the Nasdaq were all up 1.1%.
Oanda market analyst Craig Erlam said: "A debt ceiling fiasco has been averted late in the day and markets are ending the week on a positive note, as traders turn their attention to the US jobs report.
"Rarely do you have a situation in which everyone appears to be in agreement but we've seen over the last few weeks that no one at any stage thought a US default was a realistic possibility. Brinkmanship in Washington is part of the theatre of the negotiation but the idea that Congress would ever intentionally allow the US to default is ridiculous.
"Still, there does seem to be some sense of relief in the markets that any risks, however minuscule, have been cast aside leaving investors to focus on what really matters at this stage; inflation, interest rates, and the economy."
On the macro font, the latest data from the Bureau of Labor Statistics showed that the economy created far more jobs than expected in May, although analysts suggested that a moderation in wage growth could allow the Federal Reserve to pass on a rate hike this month.
Non-farm payrolls rose by 339,000 from April, comfortably beating expectations for a 190,00 increase. In addition, the change for April was revised up by 41,000 to a 294,000 jump.
The unemployment rate ticked up to 3.7% in May from 3.4% a month earlier, versus expectations for 3.5%, while annual wage growth eased to 4.3% from 4.4%.
Paul Ashworth, chief North America economist at Capital Economics, said: "As labour market conditions come into slightly better balance, the upward pressure on wage growth is easing.
"Despite a 0.3% m/m increase in May, the annual rate of average hourly earnings growth dropped back to 4.3%, from 4.4%. The upshot is that the Fed can still afford to skip a rate hike in June."
In equity markets, Lululemon surged nearly 17% after lifting its full-year outlook on Thursday.
Cybersecurity firm SentinelOne tumbled 33%, however, as it slashed its full-year guidance and announced job cuts.