US open: Stocks fall sharply at the bell as US-Sino relations remain in focus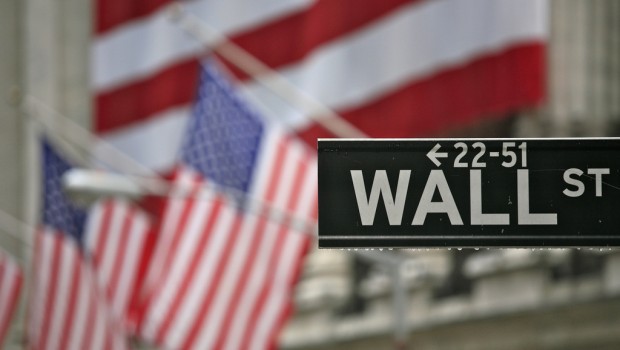 Wall Street stocks fell sharply at the opening bell on Thursday, with fears that trade tensions between Washington and Beijing would get worse rather than better doing the rounds.
As of 1530 BST, the Dow Jones Industrial Average was down 1.40% at 25,415.29, while the S&P 500 was 1.32% softer at 2,818.55 and the Nasdaq was moving 1.52% weaker at 7,632.99.
The Dow opened 361 points lower following another bruising session for US tech stocks the day before, with Asian-listed equities caught in their downdraft on Thursday.
A spokesperson for China's Ministry of Commerce remarked overnight that trade talks between the two could only continue if the US was to adjust its "wrong actions".
He added that the US crackdown on Chinese firms was threatening the "global industrial and supply chain".
According to the South China Morning Post, the Asian superpower has been forced to rethink its economic relationship with the US following Washington's recent ban on American firms' trading with Chinese entities.
Chinese telco equipment giant Huawei has already begun looking into developing its own operating system if it can not access Alphabet's Android or Microsoft's OS following Trump's 90-day reprieve on the ban.
Elsewhere, the International Monetary Fund said in its blog that US and Chinese consumers were "unequivocally the losers from trade tensions" between the two nations.
The IMF also pointed out that according to data from the Bureau of Labor Statistics, tariff revenue collected has been paid "almost entirely" by US importers.
"Some of these tariffs have been passed on to US consumers, like those on washing machines, while others have been absorbed by importing firms through lower profit margins," the IMF said. "A further increase in tariffs will likely be similarly passed through to consumers. While the direct effect on inflation may be small, it could lead to broader effects through an increase in the prices of domestic competitors."
On the data front, the number of Americans filing for unemployment benefits unexpectedly dropped last week, according to figures from the Labor Department.
US initial jobless claims fell by 1,000 from the previous week's level to 211,000. Economists had been expecting an increase to 215,000.
Elsewhere, in the face of lower demand and US-China trade tensions, American businesses grew at their slowest pace since long before the last Presidential election, according to IHS Markit's flash survey of US manufacturers.
The index fell to a nine-and-a-half-year low of 50.6 in May, a marked difference to the 52.6 recorded in April.
IHS' survey of US service-oriented companies meanwhile slipped to a 39-month low of 50.8 from 52.7.
"Growth of business activity slowed sharply in May as trade war worries and increased uncertainty dealt a further blow to order book growth and business confidence," said IHS Markit's chief business economist Chris Williamson.
"The slowdown has been led by manufacturing, but shows increasing signs of spreading to services."
Lastly, sales of new US single-family homes fell from an 11-year high in April.
The Commerce Department revealed that new home sales had dropped 6.9% last month to a seasonally adjusted annual rate of 673,000 units, while March's sales pace was upwardly revised to 723,000 units - the highest level since October 2007.
In corporate news, retailer Best Buy shares dipped 3.28% at the open despite the firm's first-quarter same-store sales coming in ahead of expectations on the Street, with sales of wearable devices and tablets leading the charge.
Victoria's Secret parent company L Brands shot up 14.05% after the bell after raising its full-year guidance, while Apple dipped 2.32% after analysts at UBS cut their price target on the stock from $235 to $225.
Tech giant HP will publish its second-quarter figures after the close.