US open: Stocks continue rally as Fed details planned economic support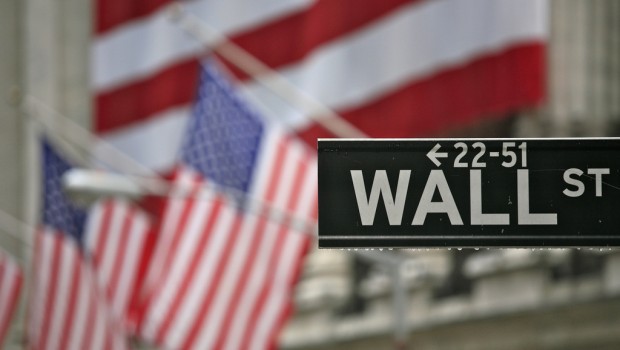 US stocks opened higher on Thursday following some gloomy data as sentiment got a boost from news that the Federal Reserve was looking to provide as much as $2.3trn in financing for the private sector.
As of 1540 BST, the Dow Jones Industrial Average was up 2.16% at 23,938.58, while the S&P 500 was 1.99% stronger at 2,804.84 and the Nasdaq Composite was 0.69% firmer at 8,146.34.
The Dow opened 505.01 points higher on Thursday after closing out the previous session on a high as a volatile week for indices continued as Senator Bernie Sanders dropped out of the presidential race and the Federal Reserve indicated it was willing to keep rates near zero until after the economy had felt the full weight of Covid-19.
Underlining sentiment on Thursday was news that America's central bank had stepped up to the plate yet again with plans to provide as much as $2.3trn in financing for the private sector, especially for small and medium-sized companies, alongside local and state governments.
Under the new Secondary Market Corporate Credit Facility, the Federal Reserve, together with the US Treasury, will provide liquidity to firms with a long-term credit rating as low as BB- or what some market participants believe to be 'upper junk' bonds or high yield instruments.
"Our country's highest priority must be to address this public health crisis, providing care for the ill and limiting the further spread of the virus," Fed chairman, Jerome Powell, said in a statement.
"The Fed's role is to provide as much relief and stability as we can during this period of constrained economic activity, and our actions today will help ensure that the eventual recovery is as vigorous as possible."
Market participants were also encouraged by a report Reuters that stated Russia and Saudi Arabia had reached a deal on a deep output cut and that cuts could reportedly be as high as 20 million barrels per day.
The number of Covid-19 cases in the US has topped 432,400, claiming as many as 7,097 lives.
On the macro front, the number of Americans filing for unemployment benefits last week was much higher than expected as the coronavirus pandemic continues to take its toll, according to figures released by the Labor Department on Thursday.
US initial jobless claims fell by 261,000 from the previous week's revised level to 6.6 million, coming in above expectations for a level of 5.3m. The previous week's level was revised up by 219,000.
Elsewhere, the University of Michigan revealed that millions of coronavirus-related job losses and the shutdown of large parts of the US economy had battered consumers and dragged confidence down to a nine-year low.
The preliminary reading of the University's consumer sentiment survey fell to 71 in early April - down from 89.1 in the previous month and marking the biggest-ever one-month decline in history.
No major corporate earnings were slated for release on Thursday.