US open: Muted start to trading following ECB rate decision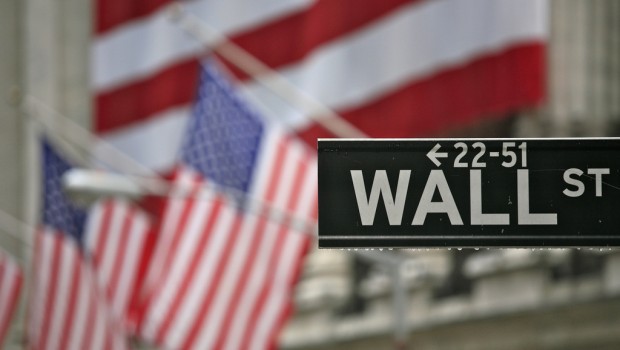 Trading on Wall Street began on a somewhat muted note on Thursday, with investors' attention centred on global trade developments after Donald Trump agreed to hold off on additional tariff increases on Chinese goods for two weeks as a "gesture of good will".
As of 1530 BST, the Dow Jones Industrial Average was up 0.09% at 27,161.54, while the S&P 500 was trading 0.18% higher at 3,006.48 and the Nasdaq Composite started out the session 0.42% firmer at 8,203.63.
The Dow opened just 24.50 points stronger on Thursday after breaking above 27,000 for the first time since July during the previous session when focus shifted between Apple's product launch a day earlier and trade relations between China and the US.
Trump's decision to delay further tariffs on Chinese imports buoyed hopes that trade tensions between the two global superpowers were beginning to thaw ahead of an expected meeting between top trade officials from Beijing and Washington next month.
On a related note, US Treasury Secretary, Steve Mnuchin, and Chinese vice premier, Liu He, both confirmed on Thursday that working-level officials from the two sides were to meet during the following week.
Elsewhere, investors were focussed on news that the European Central Bank had unleashed a barrage of new stimulus measures, as had been widely anticipated, opening the door to further easing if needed in order to bring inflation back to target.
During his post-meeting press conference, ECB chief, Mario Draghi, said the decision was based on the fact that inflation expectations had been falling towards between 0-0.15%, adding that the governing council was in agreement that it was "high time" that fiscal policy took over as the main policy tool.
The interest rate on lenders' deposits was cut by 10 basis points to -0.50% by the monetary authority, while that on the marginal lending facility was kept at 0.25% and the main refinancing rate at 0.0%.
The Federal Reserve will meet next week, with the Bank of Japan and Bank of England also set to conclude policy meetings on 19 September.
On the data front, US jobless claims fell sharply at the start of September, but likely only due to distortions in the data due to the Labor Day holiday.
According to the Department of Labor, initial jobless claims referencing the week ending on 7 September dropped by 15,000 to reach 204,000, undershooting forecasts by a large margin.
Meanwhile, the cost of living in the US rose more quickly than expected again last month.
According to the Bureau of Labor Statistics, the US consumer price index edged up at a 0.1% month-on-month pace in August with the year-on-year rate of change steady at 1.7%.
A 1.9% drop in energy prices helped to dampen price increases, while food prices were unchanged in comparison to July.
The US federal budget for August will be published at 1900 BST.
In corporate news, Oracle shares slid 5.07% in early trade after chief executive Mark Hurd announced he was taking a leave of absence, while AT&T shares dipped 2.38% after it warned the low upgrade rates could hurt third-quarter revenues.
Broadcom will publish its latest quarterly figures after the close.