US open: Mixed start to trading following bank earnings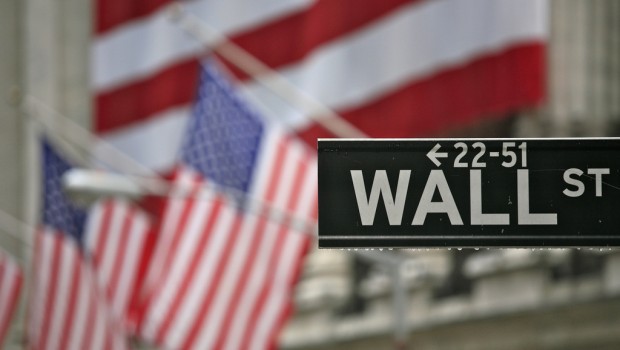 Wall Street stocks open mixed on Tuesday following key earnings reports from some of the US' biggest banks.
As of 1540 BST, the Dow Jones Industrial Average was up 0.74% at 26,279.63 and the S&P 500 was up 0.08% at 3,157.61, while the Nasdaq Composite started out the session 0.66% weaker at 10,322.72.
The Dow opened 198.83 points higher on Tuesday after another record spike in new Covid-19 cases in Florida saw the blue-chip index record just a small gain during the previous session, helped in part by heavy selling on the S&P 500 and the tech-heavy Nasdaq.
Tuesday's main focus was earnings from the major banks.
JP Morgan Chase reported forecast-beating second-quarter numbers after heightened market volatility delivered record trading revenues and helped offset a weaker performance in retail banking, while Citigroup posted better-than-expected second-quarter earnings as a surge in trading revenues helped offset a slowdown in its banking unit.
On the other hand, Wells Fargo was on track for its biggest-ever single-day post-earnings selloff after the bank slashed its dividend as lower interest rates and soaring credit provisions prompted a slide into the red during the second quarter.
Although the Street expects to see corporate profits plunge 44% across the board in the second quarter, the financial sector was forecast to see a decline in profits of more than 52%.
Still on the earnings front, Delta Air Lines, which has been subject to an amount of volatility as a result of the Covid-19 pandemic, warned that bookings were declining as Covid-19 cases rise, forcing the airline to trim its schedule yet again, while construction supplies distributor Fastenal said it had seen sales and earnings growth throughout the quarter.
Also in focus were comments from Robert Kaplan, head of the Federal Reserve Bank of Dallas, who expressed concerns overnight in relation to the rising Covid-19 infection rate and stated the Fed may be required to do more should assistance be needed, while rising tensions between the US and China in relation to Beijing's "unlawful" territorial claims in the South China Sea and a rolling back of the reopening process in California also weighed on sentiment.
In macro news, the cost of living in the US increased slightly more quickly than anticipated amid broad gains in prices by categories. According to the Bureau of Labor Statistics, the headline consumer price index rose at a 0.6% month-on-month pace, pushing the year-on-year rate of growth from 0.1% for May to 0.6% in June.
Still to come, Fed heads Lael Brainard and James Bullard will deliver speeches at 1900 BST and 1930 BST, respectively.