US open: Heavy losses as China announces retaliatory tarrifs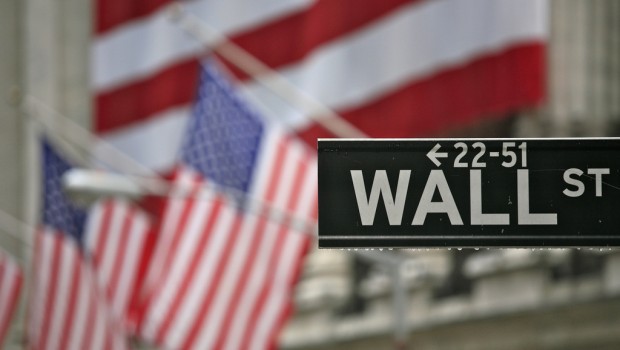 US stocks fell sharply at the bell on Monday as China announced it would be slapping increased tariffs on more than $60bn- worth of US imports from 1 June.
As of 1515 BST, the Dow Jones Industrial Average was down 2.23% at 25,362.66, while the S&P 500 was 2.29% weaker to 2,815.38 and the Nasdaq was trading 2.94% softer at 7,683.80.
The Dow Industrials started the session trading down by more than 570 points as major markets across the globe, which finished higher on Friday despite Donald Trump following through on his threats to raise tariffs on $200bn-worth of Chinese goods from 10% to 25%, were unable to maintain that same confidence in the new week after the news out of Beijing.
Over the weekend, Trump told China it should act now to reach an agreement, warning Beijing it could be subjected to a worse deal moving forward if negotiations dragged on into his potential second term in the White House.
Trump stated China had been "beaten so badly" in the trade negotiations that it was holding out until after the 2020 elections in order to try their hand at negotiating with a Democratic president.
Discussing the tariff hike, China's press said the "fierce US offensive is irrational" adding that the notion that Beijing could not weather a trade war was a fantastical misjudgement.
"China has been pushing forward the bilateral talks with a high sense of responsibility and maximised sincerity, but it will never yield to the extreme pressure from the US, or compromise on matters of principle," read The People's Daily, the official newspaper of the Central Committee of the Communist Party.
Markets.com analyst Neil Wilson said: "Make no mistake this is a serious escalation and we have a trade war on our hands again. The breakdown last week has not proved temporary and it seems China is prepared to go toe-to-toe with the US on this.
"Ultimately though we should assume that after this spat – which is about face as much as anything – we should see the parties come around to talks again. Quite whether they can ever achieve a meaningful deal is another matter – talks could extend into 2020 with no result. I just have this sense this going to rumble on fruitlessly for a long time."
However, China wasn't the only source of trade issues for the White House on Monday, with the European Union preparing a list of American exports that will be subject to tariffs in case Washington goes ahead with its levies on $53bn-worth of car and auto part exports on 18 May.
"We are already preparing a list of possible items that would be on that list," said EU trade chief Cecilia Malmstrom.
"The moment this is official - if this happens, I still hope it won't - then we would publish that list and it would happen quite rapidly."
The EU will respond by hitting $22.5bn of US goods if Trump goes through with his plan.
On the data front, with no major releases scheduled for Monday, investors were likely to keep their focus on Boston Fed president Eric Rosengren and Fed vice chairman Richard Clarida, both of whom were set to speak at separate conferences.
In terms of corporate news, e-commerce platform provider Jumia tumbled 11.80% in early morning trading following its first-quarter results, while Uber crashed 8.53% following the bell after the ride-hailing app's trading debut continued to disappoint.
Caterpillar slumped 4.4%, while Apple slid 5.74% and Boeing flew 2.5% lower on the back of the news coming out of China.
Lastly, West Texas Intermediate was trading 2.29% firmer at $63.07 per barrel and Brent Crude was changing hands at $72.35 a barrel - a 2.45% increase - after Saudi Arabia revealed two of its oil tankers had been attacked near the Strait of Hormuz over the weekend.