US open: Dow retreats from record highs as coronavirus outbreak weighs on global equities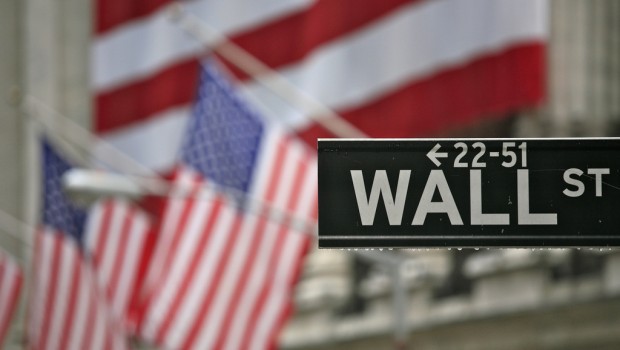 Wall Street trading began with some losses on Tuesday as traders returned from the Martin Luther King Jr Day holiday to concerns over a new strain of pneumonia in China.
As of 1530 GMT, the Dow Jones Industrial Average was down 0.27% at 29,268.29, while the S&P 500 started the session 0.34% softer at 3,318.27 and the Nasdaq Composite came out of the gate 0.18% weaker to 9,372.20.
The Dow Jones opened 79.81 points lower on Monday after closing higher on Friday on the back of some economic data out of China and a strong start to the earnings season.
An outbreak of the new coronavirus in China had already killed six people ahead of the Lunar New Year holiday, a time when hundreds of millions of people were set to travel, and was confirmed as being contagious by Chinese authorities the day before.
Many analysts expected an economic reaction similar to when the deadly Severe Acute Respiratory Syndrome crisis took place in 2003, with investors fleeing from risk assets in Asia overnight.
However, SpreadEx's Connor Campbell pointed out: "The US open appeared to calm things on Tuesday, the Dow Jones not quite as afflicted by the coronavirus-fears that struck the Asian and European indices.
"It is unclear at this point whether fears surrounding the coronavirus in China are already beginning to dissipate, or if it will remain one of the market's underlying concerns over the coming weeks."
Over at the World Economic Forum in Davos, Switzerland, Donald Trump made it clear in his speech that he was not happy with the US Federal Reserve.
The President called on the central bank to lower rates at a quicker pace, which moved currency markets as the dollar slipped against the euro and other G10 currencies.
While recent news around trade had been mostly positive, Trump told the Wall Street Journal on Tuesday that he was "absolutely serious" about slapping tariffs on European cars if a trade deal with the region could not be reached.
Elsewhere, the International Monetary Fund downgraded its global economic growth forecast for 2020 from 3.4% to 3.3%, with the US economy now projected to grow 2% - a downward revision of 0.1%.
In corporate news, aerospace giant Boeing was in focus after it kicked off talks with banks to borrow $10.0bn as costs associated with its 737 Max aircraft continued to hurt its bottom line.
Capital One was down 1.44% and Stanley Black & Decker 1.08% softer, while Halliburton was up 1.75% and Johnson & Johnson was 0.22% firmer as all four of the firms reported earnings on Tuesday.
Netflix will report after the close.
Things were quiet on the data front.