US open: Stocks push higher, but Morgan Stanley warns of weakness ahead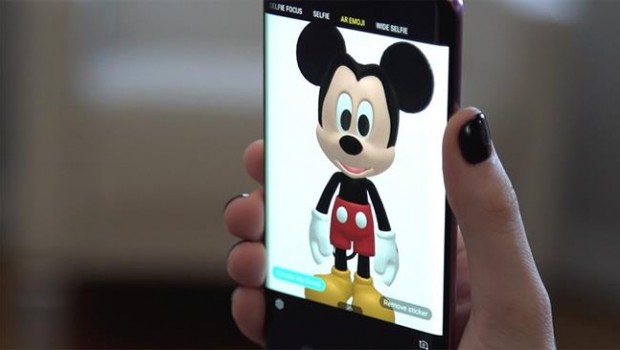 Stocks are edging only slightly higher despite better-than-expected readings on jobless claims and factory gate prices, with investors apparently playing it safe as Wall Street's main market gauges continue to push nearer their record highs.
Indeed, analysts at Morgan Stanley were reportedly reiterating that a correction in stocks might lie immediately ahead, pointing to factors such as declining breadth in the market.
"The NASDAQ 100 is edging higher and isn't too are far from retesting its all-time high. The tech-focused index has been the best performer of the major US indices. The Dow Jones and S&P 500 have experienced low volatility, but both have been broadly pushing higher recently," chipped in David Madden at CMC Markets UK.
As of 1440 BST, the Dow Jones Industrial was edging higher by 0.01% or 2.37 points to 25,585.81, led by gains in shares of Apple and Dupont, while the S&P 500 was adding 003% or 0.86 points to 2,858.40, alongside an advance of 0.19% or 14.92 points for the Nasdaq Composite to 7,902.22.
From a sector standpoint, the best performance was to be seen among the following industrial groups: Recreational services (1.98%), Clothing&Accessories (1.47%) and Media (1.22%).
Significantly, the year-on-year rate of gains in factory gate prices slipped from 3.4% for June to 3.3% in July, even as at the core level the pace of gains picked-up from 2.7% to 2.8%, as expected.
According to Mickey Levy at Berenberg Capital Markets, the main upshot of the figures was that price pressures remained moderate.
"Despite the slight tick up in July, core PPI 12-mth inflation has remained in a 2.5-2.9% range since January, suggesting that the pipeline of broader inflationary pressures remains moderate," Levy said in a research note sent to clients.
Reacting to the above, the yield on the benchmark 10-year US Treasury note was slipping by two basis points to 2.94%.
In parallel, the Department of Labor reported that initial jobless claims dropped by 6,000 during the week ending on 4 August to reach 213,000 (Barclays: 220,000).
According to Pantheon Macroeconomics, the figures might be indicative of another shift lower in the unemployment trend as companies try and retain workers, given how hard it is to replace them.
Walt Disney was in the spotlight after the entertainment giant's latest quarterly earnings fell short of analysts' forecasts. However, Disney chief Robert Iger, said that paid subscriptions were strong and that subscription growth for its ESPN+ streaming service was exceeding its expectations.
Elsewhere in the sector, Viacom shares were sharply higher despite the company's mixed update for its fiscal third quarter.
Of interest as well, analysts at Morgan Stanley were reportedly speculating that Berkshire Hathaway might buy one of America's airlines, possibly Southwest Airlines.
Norwegian Cruise Lines was one of the top advancers on the S&P 500 after the company lifted its guidance after posting better-than-expected profits and sales for its latest quarter.
Stock in TiVo Corp. meanwhile was higher after management said they were exploring strategic alternatives, including a potential sale. The announcement helped to offset the impact of weaker than forecast second revenues of $160.2m, which were 8% weaker than a year ago.
Worldpay was also trading sharply higher on the back of its second quarter update.
Dow Jones - Risers
Dowdupont Inc. (DWDP) $69.00 1.98%
Apple Inc. (AAPL) $209.48 1.08%
Unitedhealth Group Inc. (UNH) $260.92 0.82%
Nike Inc. (NKE) $81.14 0.80%
Home Depot Inc. (HD) $199.45 0.72%
Caterpillar Inc. (CAT) $140.45 0.53%
American Express Co. (AXP) $103.27 0.48%
Microsoft Corp. (MSFT) $109.95 0.42%
Intel Corp. (INTC) $50.10 0.28%
Verizon Communications Inc. (VZ) $52.82 0.23%
Dow Jones - Fallers
International Business Machines Corp. (IBM) $145.57 -0.90%
Pfizer Inc. (PFE) $41.06 -0.85%
Boeing Co. (BA) $345.01 -0.80%
Walmart Inc. (WMT) $89.43 -0.69%
Procter & Gamble Co. (PG) $81.80 -0.67%
Merck & Co. Inc. (MRK) $66.35 -0.51%
JP Morgan Chase & Co. (JPM) $117.27 -0.45%
Goldman Sachs Group Inc. (GS) $235.37 -0.42%
Exxon Mobil Corp. (XOM) $80.39 -0.42%
Johnson & Johnson (JNJ) $130.77 -0.30%
S&P 500 - Risers
Dun & Bradstreet Corp. (DNB) $141.99 15.63%
Flowserve Corp. (FLS) $50.87 10.76%
CenturyLink Inc. (CTL) $20.01 7.96%
Viacom Inc. Class B (VIAB) $30.32 5.94%
Frontier Communications Co. (FTR) $5.25 4.70%
Coca-Cola European Partners Limited (CCE) $42.62 4.23%
Monster Beverage Corp (MNST) $61.77 3.99%
L Brands Inc (LB) $32.51 2.78%
Royal Caribbean Cr (RCL) $114.11 2.72%
Southwestern Energy Co. (SWN) $5.56 2.39%
S&P 500 - Fallers
Perrigo Company plc (PRGO) $71.89 -8.19%
Murphy Oil Corp. (MUR) $30.11 -7.37%
Apache Corp. (APA) $43.01 -6.74%
Seagate Technology Plc (STX) $51.42 -6.58%
Booking Holdings Inc. (BKNG) $1,911.73 -6.52%
Occidental Petroleum Corp. (OXY) $78.07 -3.86%
Mylan Inc. (MYL) $37.76 -3.75%
Lam Research Corp. (LRCX) $183.63 -3.36%
Endo International Plc (ENDP) $15.71 -3.20%
Deere & Co. (DE) $140.65 -2.88%
Nasdaq 100 - Risers
Mercadolibre Inc. (MELI) $386.19 12.12%
Monster Beverage Corp (MNST) $61.77 3.99%
Workday, Inc. (WDAY) $137.84 2.09%
Autodesk Inc. (ADSK) $136.54 1.79%
Charter Communications Inc. (CHTR) $302.83 1.55%
Intuitive Surgical Inc. (ISRG) $527.15 1.52%
Qurate Retail Inc. (QRTEA) $23.34 1.50%
Expedia Group Inc. (EXPE) $133.55 1.40%
Comcast Corp. (CMCSA) $35.50 1.28%
Gilead Sciences Inc. (GILD) $77.79 1.14%
Nasdaq 100 - Fallers
NetEase Inc. Ads (NTES) $232.74 -8.00%
Seagate Technology Plc (STX) $51.42 -6.58%
Booking Holdings Inc. (BKNG) $1,911.73 -6.52%
Mylan Inc. (MYL) $37.76 -3.75%
Lam Research Corp. (LRCX) $183.63 -3.36%
Tesla Inc (TSLA) $359.99 -2.79%
Costco Wholesale Corp. (COST) $219.18 -2.40%
Micron Technology Inc. (MU) $52.34 -1.97%
Applied Materials Inc. (AMAT) $49.25 -1.85%
Western Digital Corp. (WDC) $65.81 -1.85%