US pre-open: Stocks to bounce back as bank earnings roll in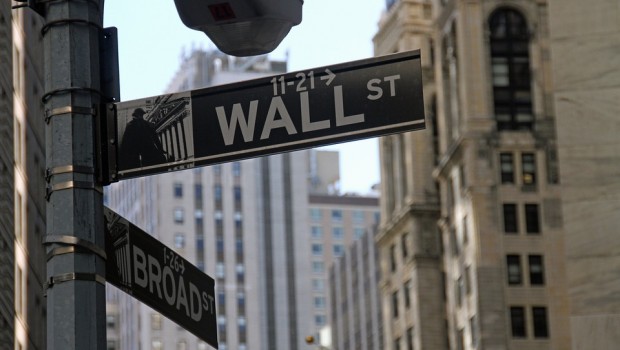 US stocks looked poised for solid gains at the open on Friday following two days of heavy losses, as banking heavyweights JPMorgan Chase and Citigroup kick off the earnings season.
At 1215 BST, Dow Jones Industrial Average and S&P 500 futures were up 1%, while Nasdaq futures were 1.6% higher.
Stocks were set to recover from two days of sharp losses, sparked in part by worries about rising US interest rates and the trade conflict between the US and China. The release of weaker-than-expected September inflation figures on Thursday went some way towards assuaging concerns about rising rates.
"Yesterday was a turnaround day for stocks especially after the US CPI reading missed its mark; investors now seem to be pricing fewer than three rate hikes between now and the end of next year and that helped equities recover from their losses," said Konstantinos Anthis, head of research at ADSS.
Meanwhile, Commerzbank's chief economist Peter Dixon said one of the biggest single concerns is that the surge in US markets has been overly reliant on the so-called FAANG stocks - Facebook, Amazon, Apple, Netflix and Google.
"A market which is so dependent on one sector is clearly vulnerable to a shift in sentiment which could result from factors as diverse as legal issues (e.g. privacy laws) or a failed product offering," he said. "A final point to bear in mind is that US equities have been turbocharged by the tax cuts introduced at the start of the year, which has given a boost to earnings but which is unlikely to be sustainable."
Things were starting to get busy on the corporate front, with JPMorgan, Citi and Wells Fargo all releasing earnings.
JPMorgan looked set to rise at the open after its third-quarter results beat analysts' estimates, with revenue of $27.8bn compared to expectations of $27.5bn and earnings per share of $2.34 versus expectations of $2.25.
Earnings are still due from Citigroup and Wells Fargo.
On the macro front, import and export price data are at 1330 BST, while the Michigan consumer sentiment survey is at 1500 BST.