US pre-open: Futures trade lower ahead of FOMC meeting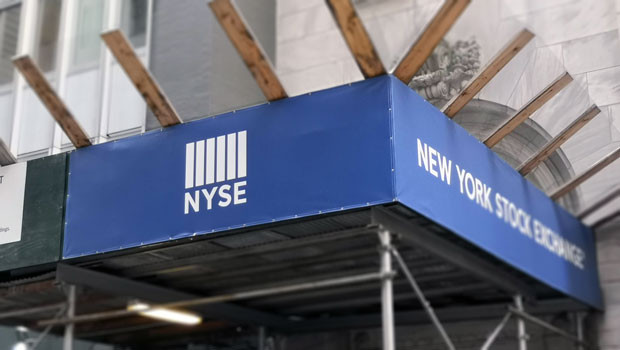 Wall Street futures were in the red ahead of the bell on Tuesday as market participants turned their attention to the Federal Reserve's two-day policy meeting.
As of 1215 BST, Dow Jones futures were down 0.37%, while S&P 500 and Nasdaq-100 futures had the indices opening 0.43% and 0.52% lower, respectively.
The Dow Jones was up 197.26 points at the close on Monday as major indices snapped a two-day losing streak ahead of this week's FOMC meeting.
However, futures headed south early on Tuesday, with the session's primary focus likely to be on the Federal Reserve, which is expected to raise interest rates by another 75 basis points following its meeting. Odds on a 100-point hike shortened after last week's hot inflation reading.
Central banks across the globe will also draw an amount of investor attention throughout the week, with policymakers in Norway and Japan also set to make decisions over the next few days.
AvaTrade's Naeem Aslam said: "There are a number of central banks that will not only be reporting their monetary policy decision this week but will also be setting the trading tone among investors and traders for the rest of the month. So far, there is no doubt in saying that traders have been largely mixed with their emotions. This is because, on the one hand, they know that central banks cannot be overly aggressive with their approach in terms of lifting their interest rates despite the fact the inflation readings are still stubbornly high. Secondly, investors are also concerned about the slowdown in global economic activity, which is mainly due to the hawkish monetary policy stance among central banks.
"The Fed will announce its monetary policy decision on Wednesday, and it is also pretty much given that the Fed will increase the interest rate by 75 basis points. The Fed has no other choice but to continue to increase the rate for the time being, and they are aware of the fact that it is coming at an economical cost."
Elsewhere, crude oil prices rose prior to the open, with West Texas Intermediate up 0.33% and changing hands at $86.01 per barrel after the Department of Energy said it will release an additional 10.0m barrels of crude from reserves.
On the macro front, August building permits and housing starts data will be released at 1330 BST.
In the corporate space, architectural services company Apogee Enterprises posted a second-quarter net income of $37.4m, bouncing back from a loss at the same time a year earlier, and revenues of $372.1m.
Reporting by Iain Gilbert at Sharecast.com