US pre-open: Futures point to small gains despite rising geopolitical tensions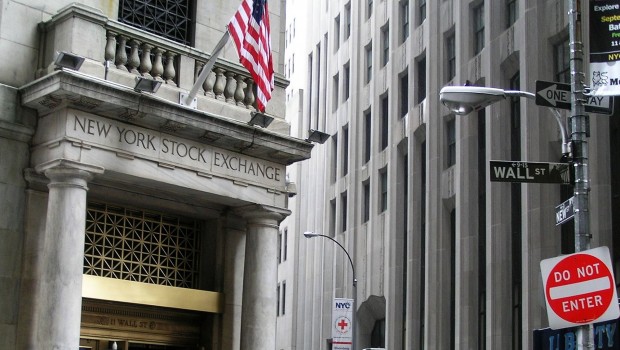 Wall Street futures pointed to a positive start to the first day of trading this week despite geopolitical tensions, in particular, those between the United States and Iran, remaining firmly in focus.
As of 1200 BST, Dow futures were 0.24% higher at 26,762, while S&P 500 and Nasdaq Composite futures were calling the indices to open 0.27% and 0.37% stronger, respectively.
Stocks finished slightly lower at the end of last week amid a flurry of 'dovish' remarks from top US central bank officials.
While market participants kept a close eye on remarks out of Washington and Beijing ahead of an expected meeting between the US and Chinese Presidents on the margins of this week's G-20 leaders' summit in Japan.
While investors were still following developments in the trade war between the US and China after Chinese officials said the Asian nation wanted Washington to stop "inappropriate" action against Chinese firms, players were also heavily focused on geopolitics and the escalating tensions between Iran and the US.
Over the weekend, Donald Trump revealed that the US would impose "major" additional sanctions on Iran on Monday but Iran dismissed the threat as "just propaganda".
Ahead of the open, AxiTrader's chief market analyst James Hughes said: "Rhetoric between Washington and Beijing continues to mount ahead of the G20 summit at the end of the week. Some time back this was expected to see a conclusion drawn to the trans-Pacific trade spat, but now it seems as if only a brief side meeting will be held between the US and Chinese leaders. Given the latest tone from Beijing, there's no suggestion that China will back down quickly in its demands for a reasonable compromise and this could well serve to weigh on stocks in the longer term.
"The potential escalation of military activity between the US and Iran is also likely keeping a lid on gains for now, although the upside pressure on oil prices could see upside for petrochemicals stocks which in turn has the potential to buoy the wider index."
In terms of data, the economic calendar was quite sparse on Monday, with just the Chicago Fed's National Activity Index scheduled for release at 1330 BST and the Dallas Fed's manufacturing data set to be posted at 1530 BST.
On the corporate front, cruise ship operator Carnival and pharmaceutical outfit Verseon are both expected to release their most recent figures during the session.